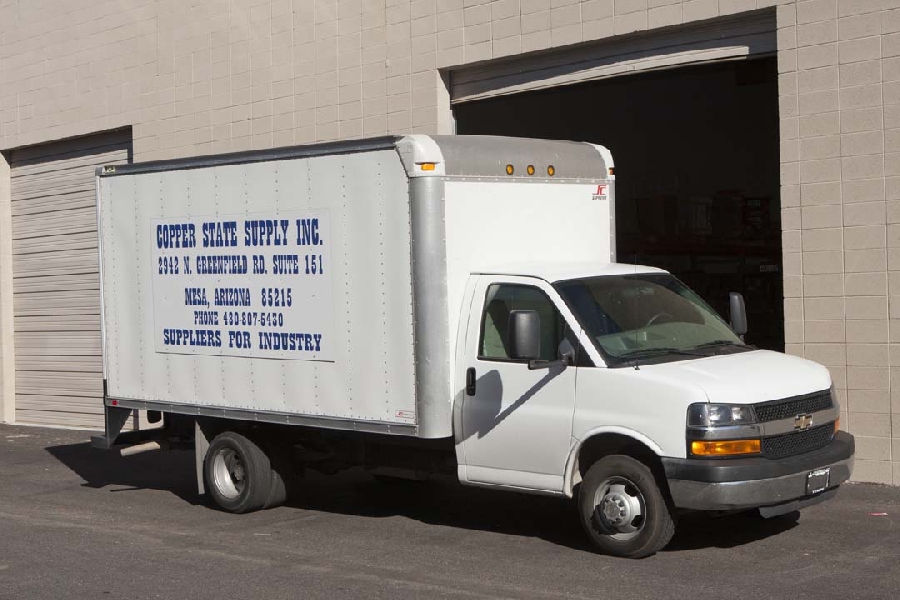 - July 31, 2014 /MarketersMEDIA/ —
Mesa, Arizona, United States – July 30th, 2014 /PressCable/ — Supply Chain Management, Procurement Officers, Purchasing Managers, and Corporate Buyers requiring a diverse supplier of Wholesale Janitorial and Industrial Supplies will find relevant and useful information on the new recently launched Copper State Supply, Inc. website.

This new website launch takes into account several most requested features including a new catalog of their most popular industrial tools, safety products and cleaning products, and secure shopping utilizing Authorize.net. The catalog includes a complete line of the most popular spoggles and safety glasses and safety glass

accessories; industrial work gloves by Westchester including drivers gloves, Ironcat welding gloves, Posigrip cut-resistant gloves, and touchscreen gloves; industrial cleaning supplies such as SoSafe Graffiti

Remover; and specialty tools such as the Paratech Hooligan Tool. Copper

State Supply has invested considerable time and effort to ensure an

enjoyable user experience while providing timely and relevant

information about Janitorial Supplies, and Industrial Supplies including

Metalworking and Maintenance, Repair and Operations ("MRO") supplies

and Personal Protective Equipment (PPE) safety gear. Additional updates

and new features can be expected in the future. Interested parties can

view the website at http://copperstatesupplyinc.com. General Manager Jayne Jammes described the new website in this way:

"There has been a lot of positive feedback surrounding http://copperstatesupplyinc.com and the information that it provides. Copper State Supply is committed

to making continual improvements and adjustments so that all Supply

Chain Management, Procurement Officers, Purchasing Managers, and

Corporate Buyers have access to the latest information on Wholesale

Janitorial and Industrial Supplies. It is the goal of Copper State

Supply to become the leading resource for Supply Chain Management,

Procurement Officers, Purchasing Managers, Corporate Buyers, Tool Room

managers, Supply Officers, or any other entity needing industrial or

janitorial supplies. We carry thousands of products, but this website just shows our most popular and we're adding new products all the time."

Copper

State Supply, Inc. welcomes new and old website visitors alike to take a

look at the new features available, and to submit feedback for the next

round of updates. Copper State Supply, Inc. is a diverse supplier

certified by the Arizona Unified Certification Program as a Small

Business Enterprise (SBE) and a Disadvantaged Business Enterprise (DBE).

Copper State Supply, Inc. has been a leading provider of Industrial and

Janitorial supplies in the Phoenix area since 1996. The company

specializes in personalized service and finding those items no one else can locate. The company's pricing is highly competitive with any of the local or national industrial supply distributors. Copper State Supply, Inc. is located in Mesa, Arizona and makes regular weekly deliveries to most parts of the greater Phoenix area.
Contact Info:
Name: Jayne Jammes
Email: info@CopperStateSupplyInc.com
Organization: Copper State Supply
Website: http://copperstatesupplyinc.com
Phone: (480) 807-5430
Address: 2942 N Greenfield Road Suite 151, Mesa, AZ 85215
Release ID: 57177