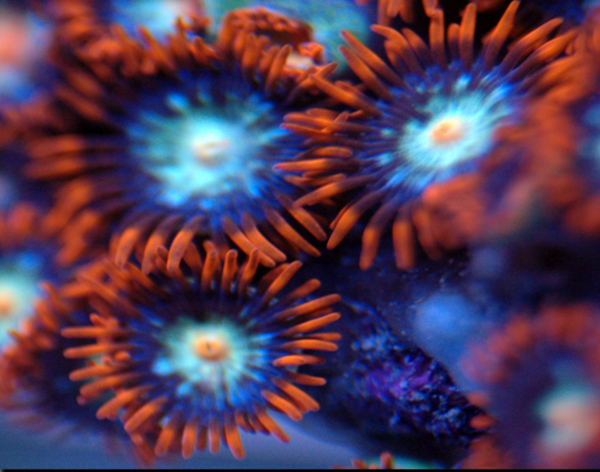 - July 5, 2016 /PressCable/ —
Aquarium Depot is announcing the expansion of its line of saltwater reef aquarium offerings to include a variety of new zoanthids. The new zoanthids, which are now available through the company's online retail platform, include the vibrantly colored "Fire and Ice," along with a number of other similarly luminous zoanthids suitable for addition to any saltwater reef tank.
Currently accessible through the company's featured products section, the zoanthids are available to tank enthusiasts in groups of 10 polyps or more. As part of the announcement, Aquarium Depot is offering significant discounts on a number of its new zoanthids, with the neon green zoanthids currently available for under $5, a discount of over $25 from its normal retail price. The "Fire and Ice" zoanthid is also deeply discounted, with 10 polyps priced below $10, a discount of $20 from its typically established retail value.
Nick Alsis explained the rationale behind introducing the new zoanthids at such deeply discounted rates, saying, "Customers are the most effective marketing tool available, and it is widely believed that a discounted price will encourage customers to purchase zoanthids (or other products) and share the outstanding outcome with their fellow aquarium enthusiasts."
Alsis went on to point out that the company has always expressed the utmost confidence in the quality of its offerings as well as its approach to customer service. Due to this confidence and the continued loyalty of its customers, Aquarium Depot is able to offer its products at consistently low prices and allow clients to engage in truly organic promotional endeavors.
"It won't be long before pictures of tanks featuring our 'Fire and Ice' zoanthids begin circulating on social media, stirring significant interest among other similarly enthusiastic aquarium owners," added Alsis, explaining how the striking visual effect created by the newly available zoanthids will exert a great deal of influence on consumers.
About Aquarium Depot
Through its comprehensive digital retail platform, Aquarium Depot (http://www.aquariumdepot.com) is able to provide aquarium enthusiasts with a wide range of options that include live corals, invertebrates, "clean-it-up crews," macro algae and more.
Release ID: 121985