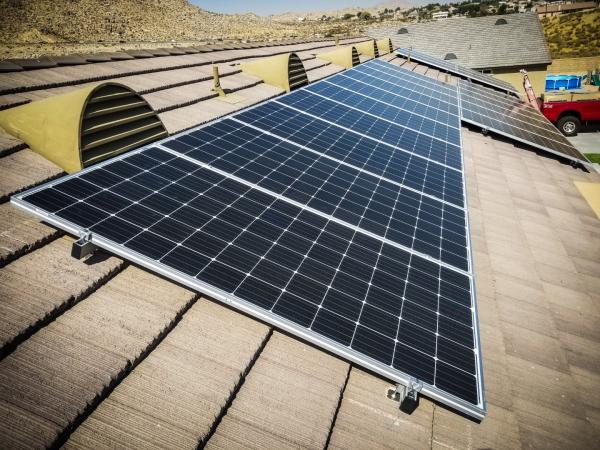 - July 16, 2021 /PressCable/ —
Apple Valley-based solar panel supplier and installer Option One Solar has launched an expanded range of services for residential and commercial clients in Southern California.
More details can be found at: https://optiononesolar.com
With the degradation of panels an ongoing consideration within the solar industry, the recent announcement aligns the company's installations with levels of quality designed to extend the life expectancy of equipment.
As with any type of electronic equipment, solar panels do not last forever. Depending on the quality of panels used, degradation in performance can range anywhere from 7% to 30% over a 25-year lifespan. In addition to the quality of the panel itself, flexing caused by strong winds can also impact the long-term performance of a solar cell.
Option One Solar now utilizes tier-1 solar panels for all residential installations, along with high-performing bifacial panels in commercial applications. The use of higher quality equipment can help to reduce the micro-cracking caused by thermal cycling, alleviating performance degradation over time.
The inclusion of UV blockers also helps to reduce degradation caused by the sun itself, although no solar panels are entirely immune to this effect.
Southern California can be affected by frequent high winds, and these occurrences can impose dynamic mechanical loads on solar installations. Panels of lower quality or with poor installation are likely to flex, which can further reduce their lifespan.
Applying a combination of high-quality equipment and industry best practices, Option One Solar now provides both commercial and residential solar installations that are optimized for long-term performance.
Indeed, company founder Jerry Thomas was previously an electrical supervisor on the Apollo Space Program, overseeing work on both the Command and Service modules. Jerry has brought his space-related high standards to Option One Solar, and the latest announcement confirms the company's commitment to excellence.
A company representative stated: "In all of our residential solar projects, we use top-performing tier-1 solar panels to maximize the amount of energy produced by your home solar system. Our residential solar package consists of several different installation options to accommodate any type of roof."
Interested parties can learn more by visiting: https://optiononesolar.com
Release ID: 89036597