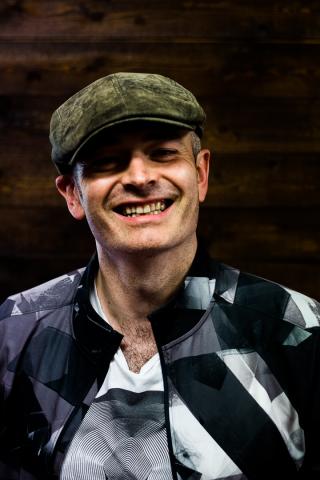 - June 9, 2021 /PressCable/ —
Apocraphe, a veteran of the UK hip-hop scene, released a new single "Mighty Like Guybrush." The track also appears on his new album "The Escapist Handbook."
More information can be found on the artist's Facebook page: https://www.facebook.com/Apocraphe
The newly released single provides a more lighthearted contrast to his previous work, the majority of which contains more weighty, complex material expressed in tightly-packed lyrics.
"Mighty Like Guybrush" is a homage to the classic point-and-click adventure games of the nineteen-nineties.
The name itself comes from Lucasarts pioneer-turned-cult-classic title "The Secret of Monkey Island," starring would-be pirate Guybrush Threepwood. The lyrics contain nods to many other early influential games of the genre: the sequels to "Monkey Island," "Grim Fandango," "Day of the Tentacle," "Full Throttle," and more.
The UK hip-hop innovator, sometimes known as "Apoc" for short, collaborated with fellow hip-hoppers Dakota, Pablo, and Jabba Tha Kut for the track.
Apocraphe believes the vintage source material set against the hypermodern trap sound creates a compellingly immersive sound that will engage listeners even if they are unfamiliar with the original material. To view the video for "Mighty Like Guybrush," go to: https://www.youtube.com/watch?v=a7d2x-GyqOc
The artist describes himself as a "sonic journeyman" working towards "acoustic enlightenment."
A native of Leicester, England, Apocraphe was a major influencer of early 2000s UK hip-hop in the Midlands region. In 2002 he formed Main Rock Records, also a fixture of the underground UK hip-hop scene.
As the owner of Main Rock, he launched ten projects for other UK artists, plus two of his own EPs.
In 2011, he moved to Paris and went behind the scenes managing Parisian jazz-rap group Naiad. He now resides in Toulouse, France. His newest album, "The Escapist Handbook," encompasses the whole of hip hop from boom-bap to drill and is accessible to listeners of any age.
Interested parties can find more details about hip-hop master Apocraphe and his new single "Mighty Like Guybrush" off his new album "The Escapist Handbook" at the above links, or on his Instagram page: https://www.instagram.com/apocmainrockah
Release ID: 89026178