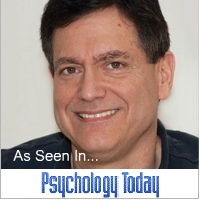 - March 31, 2016 /PressCable/ —
www.AnxietyBeGone.com Earlier today, Instacalm, Inc finally announced the beginning of its new ONLINE anxiety therapy treatment, which has been in development since 2014. The main aim is to Alleviate the symptoms of Generalized Anxiety Disorder in just 4 to 6 weeks… but it does so, with a difference.
Charles Beeson, CHt., Clinical Hypnotherapist and creator of the InstaCalm Anxiety Relief Program at Instacalm, Inc, says: "the goal was to create an online self-help, course that follows the InstaCalm Anxiety Relief System. Anyone familiar with Anxiety Treatment Therapy will probably have noticed how everyone else seems to use cognitive behavioral therapy. This is a problem because can take 12 to 24 sessions to achieve results."
So as a welcome breath of fresh air, Instacalm, Inc, uses cognitive behavioral hypnosis for faster, sustained results. Instacalm, Inc chose to make this move because "anyone suffering with anxiety should have affordable and fast working anxiety treatment.This new online program can be used to speed-up the results with any type of therapy that a person is already using."
Charles Beeson, CHt. also said "Getting a person's life back calmness and confidence. With this new Anxiety therapy treatment, they have a fresh new possibility. Everyone will feel happy and in control when using this program. Trying something new is always a risk, but the courses start at only $39 and have a 60 day, money-back guarantee.
Instacalm, Inc has been in business for 26 years, being established in 1990. Since Day 1 it has always aimed to get fast results with hypnotherapy, while also providing its customers the best possible experience at the best possible value. The basic Intro Course to get started with anxiety relief is being offered FREE of charge to allow anyone to try it out!
The new Online home treatment is now available. To find out more about the service and Instacalm, Inc, check-out: www.AnxietyBeGone.com
Release ID: 108947