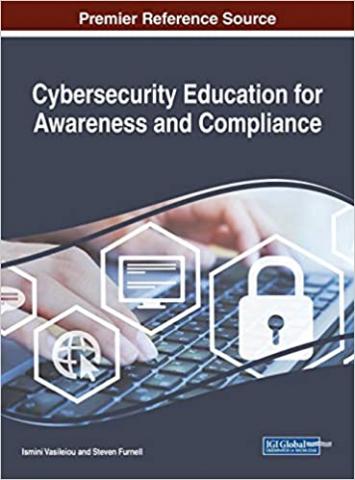 - July 25, 2020 /PressCable/ —
PhishFirewall, an anti-phishing technology company based in Huntsville, Alabama, announced an updated range of employee training services for businesses interested in reducing their exposure to cyber fraud risks. The company combines effective AI-based phishing employee training with threat emulation and human security analytics to enable businesses to reduce their phish click rate to less than 1%.
More details can be found at https://www.phishfirewall.com.
The latest announcement aims to respond to the increased demand for high-quality anti-phishing solutions for modern businesses.
Without an effective protection strategy in place, phishing attacks can cause substantial data and financial loss to any business. While standard phishing protection technologies focus on software solutions, quality employee training plays a crucial role in reducing a business' vulnerability to phishing.
"Throughout my career as an ethical hacker, I've learned that phishing is a guaranteed way into any network," said PhishFirewall founder Joshua Crumbaugh. "Yet the cybersecurity industry's response to employees being phished continues to be more complexity and burdensome technical solutions for what is truly a human problem. For this reason, we developed PhishFirewall, a fully automated, AI-driven, SaaS platform that deals with the human element and is significantly more effective in changing users' behavior and stopping the phish clicks."
The company provides a professional AI and user analytics-based employee training solution enabling businesses to substantially reduce or eliminate potential phishing threats.
The automated AI understands the behavior of each employee and adjusts the training content accordingly. Cutting-edge behavioral analytics allow for the development of protection strategies adapted to real-world contexts and the unique habits of the staff.
Finally, advanced reporting features provide owners with the data needed to adjust their data protection and cyber security strategies for maximum efficiency.
PhishFirewall is available as a turn-key solution which can be implemented within 24 hours and offers unlimited scalability, versatility and ease of use.
With the latest announcement, PhishFirewall continues to expand its range of high-quality anti-phishing training and cyber protection solutions for modern businesses throughout the US.
The company was founded in 2019 by Joshua Crumbaugh, an experienced digital security expert, ethical hacker and digital protection strategist.
Interested parties can find more information by visiting the above-mentioned website.
Release ID: 88969961