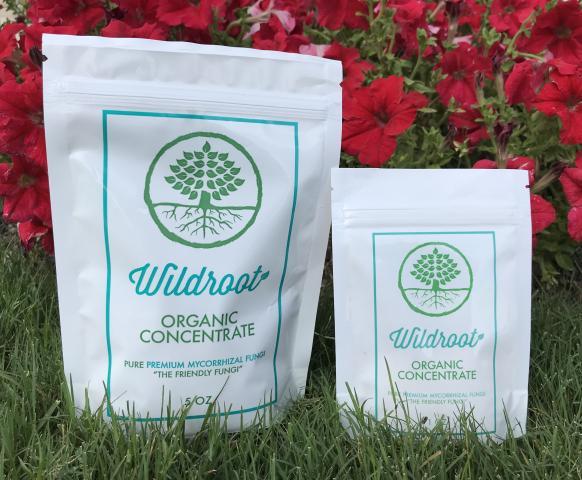 - September 16, 2020 /PressCable/ —
CannaCon 2020 is One Event not to be Missed! Meet industry leaders, learn latest trend applications, next generation technologies on cannabis agriculture and industry. Two days of valuable content, exhibits, and experiences. Wildroot Organic, Inc. is an exhibitor and presenter.
Don't miss CannaCon 2020 scheduled on Thursday and Friday, September 28-29, 2020 at Cox Convention Center, Oklahoma City, OK. Meet David and Teresa Steinbrunner, developers, and manufacturers of their proprietary organic Mycorrhizal Fungi Concentrate and proprietary organic fertilizers at Booth 807 in the Cox Convention Center. Dale Hauke, exclusive online distributor and representative of Wildroot Organic, Inc products will also be there. CannaCon provides a unique interactive platform for industry pioneers, entrepreneurs, developers, manufacturers, growers, and investors to access leading trends and develop partnerships in this emerging cannabis industry
Wildroot Organic is known for its premium organic products that provide a sustainable, environmentally friendly and healthy growing environment for crops and plants worldwide. David, Teresa and Dale will be sharing the benefits of the popular high efficiency Wildroot Organic Mycorrhizal Fungi Concentrate powder, the new soluble powder 12-0-1 Rapid Growth Fertilizer plus Humate, 8-2-4 Premium Complete and premium 4-2-3 Mycorrhizal Fertilizer. The advancements in organic growing, reducing water consumption, increasing crop yield with sustainable growth are some of the superior qualities found in Wildroot Organic plant growth products. Wildroot Organic products are for boosting healthy plant root growth and abundant crop yields . It is not for human consumption.
See company website for details: http://www.wildrootorganic.com
What are mycorrhizal fungi? "Mycor" – "rhiza" literally means "fungus" – "root" and defines the mutually beneficial relationship between the plant root and fungus. Mycorrhizal fungi filaments in the soil are extensions of root systems and are more effective in nutrient and water adsorption than the roots themselves. In return, the plant feeds the fungi with carbohydrates produced by photosynthesis. Since the fungi can extract water and nutrients from the soil more efficiently than the plant roots themselves, plant growers use up to 30% less water and fertilizer and see significantly increased yields as well.
Mycorrhizal fungi occur in all undisturbed ecosystems worldwide. Since the fungi are fed by the plant, it dies when the vegetation is removed. Wildroot Organic mycorrhizal fungi product contains a carefully selected proprietary broad spectrum of mycorrhizal fungi species that restores plants to their natural state. Application of Wildroot Mycorrhizal fungi is simple – it can be applied dry or in water directly to the plant's roots. The application of Wildroot Mycorrhizal fungi pays for itself many times over.
The proprietary 100% Natural Wildroot Organic 12-0-1 Soluble Rapid Growth Fertilizer Plus Humate in concentrated powder form and works synergistically with the Mycorrhizal Fungi Concentrate making for a dynamic easy application as a Foliar Spray or Drench.
Wildroot Organic 8-2-4 Premium Complete fertilizer has both humate and kelp. It is 100% organic and derived from hydrolyzed protein aerobically composted turkey litter and applied as a drench.
Wildroot Organic 4-2-3 Premium Organic Fertilizer is blended with 16 species of Mycorrhizal Fungi. It is a slow release premium natural organic pelletized fertilizer made from pure poultry residue with no bedding and applied by hand or with a spreader. For more details on these products, go to https://www.amazon.com/wildrootorganic
CannaCon 2020, will feature presenters on topics ranging from cultivation, testing to marketing and more.
View website for full details about CannaCon 2020 scheduled for Thursday and Friday, September 28-29 2020 in Oklahoma City, OK.
Release ID: 88976931