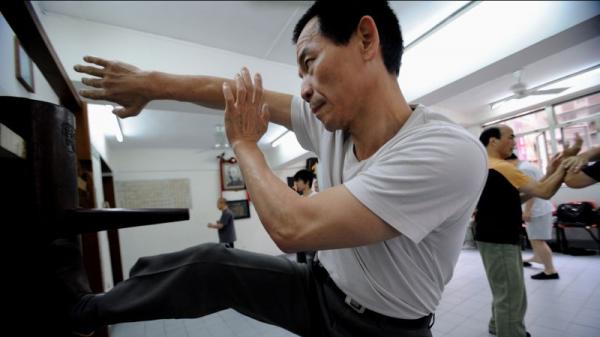 Los Angeles, United States - January 19, 2023 /PressCable/ —
Wing Chun Concepts has launched its guide titled 'Wing Chun Drills and Basic Techniques,' covering beginner drills, tactics, techniques, and forms. The online guidebook was originally created for in-person student training but has since expanded to include practitioners worldwide who may not have access to local Wing Chun classes or instructors.
For more information, please visit https://wingchunconcepts.com/wing-chun-drills-and-basic-techniques/
The online program guide includes a comprehensive curriculum that covers all the forms, drills, techniques and underlying concepts and philosophies of Wing Chun. It is designed to be accessible from various devices - including desktops, laptops, tablets, and smartphones -allowing students to learn and advance at their own pace from anywhere. The program also includes a dashboard for students to track their progress with easy access to current lessons.
In addition to the traditional Wing Chun curriculum, Wing Chun Concepts also offers supplementary materials, such as instructional videos, articles, and resources to optimize various training approaches. These materials provide information on all aspects of Wing Chun - covering physical techniques alongside mental and spiritual concepts.
One of the key features of the Wing Chun Concepts program is its focus on Solo Command and Mastery. This approach is particularly useful for students either training on their own or looking to optimize their in-person training with additional independent study. By emphasizing this approach, the program seeks to aid students in developing the skills and confidence they need to defend themselves in today's modern world effectively.
The guide documents the eight levels of Wing Chun with additional material about traditional and modern weapons.
The pioneering work of highly esteemed Wing Chun instructors has made significant contributions to the development of the Wing Chun home training program - and their influence can be seen throughout the curriculum. Sifu Belonoha is the author of the Wing Chun Compendium books, widely regarded as essential resources for anyone interested in learning and advancing in Wing Chun. Sifu Meng is the founder of the Wing Chun Museum, an institution dedicated to preserving the history and evolution of Wing Chun.
To learn more about Wing Chun Concepts, please visit https://wingchunconcepts.com/wing-chun-drills-and-basic-techniques/
Contact Info:
Name: Jeremy Barry
Email: Send Email
Organization: Wing Chun Concepts
Address: 12500 Riverside Dr , Los Angeles, CA 91607, United States
Website: https://wingchunconcepts.com

Release ID: 89088567