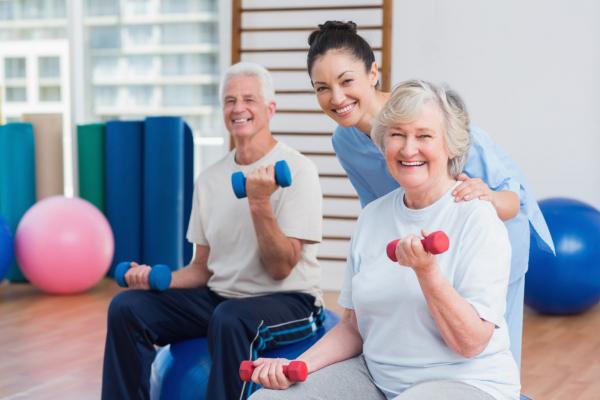 - September 8, 2021 /PressCable/ —
WellSpring Home Health has released the new report as part of its ongoing commitment to educating the community about the vital aspects of home health care. The report suggests that physical therapy for seniors is crucial to preserving and prolonging their desired quality of life.
More details can be found at https://www.wellspringhomehealth.com
As emphasized in the report, physical therapists at WellSpring create plans based on physician instructions to help clients regain mobility, relieve pain, and avoid disability. This collaborative approach among doctors, patients, and physical therapists helps to establish a strong rapport and guide the patient to a healthier, more vital life.
In the coming years, demand for physical therapists is expected to be marked by a broader recovery from the pandemic. The rising senior population, the consequences of healthcare reform, and the relaxing of health and safety constraints associated with the pandemic are all expected to have an impact. Seniors have a higher frequency of musculoskeletal problems and accidents that impair mobility. Therefore, the demand for physical therapists is expected to rise.
WellSpring Home Health aides coordinate therapy plans with the client's physician. The elder care provider's staff are trained professionals who can make home visits so that the client does not have to worry about transportation. Their work includes movement and joint motion analysis, pain management, massage therapy, and balance training.
Clients can also get help with everyday chores like personal care and cleanliness, mobility, medication management, feeding assistance, meal preparation and planning, and emotional and psychological support. An advanced training regimen and professional experience allow the team of therapists to coordinate with the client's medical team to ensure that the prescribed care plan is followed correctly.
WellSpring Home Health has a stated mission to ensure that all of their patients get the greatest available home care, whether 24-hour complex care or weekly patient visits and that their physical and emotional demands are addressed. Other services provided by the center include speech and occupational therapy, as well as pediatric and veterans' services.
About the Center
WellSpring Home Health is a professional home care service provider providing medical and non-medical support care in Alaska and Washington. All caregivers are vetted through a system of stringent background checks, trained, and periodically assessed based on their performance to ensure client satisfaction.
As a leading elder home care provider in Alaska, WellSpring Home Health underlines its commitment to excellence in support care by obtaining a national accreditation as a CHAP Community Accreditation Partner.
"We are a community health center and care about our residents like our own loved ones," said a WellSpring spokesperson. "We are passionate about providing elderly and disabled individuals the personalized care they need."
More information can be seen at https://www.wellspringhomehealth.com/alaska-home-care-services-does-it-include-physical-therapy
Release ID: 89044817