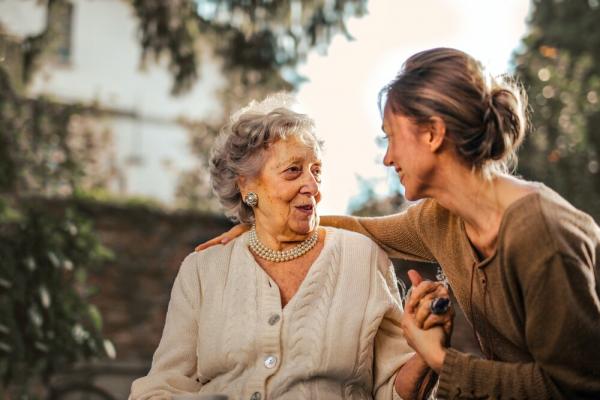 - June 9, 2021 /PressCable/ —
Turnagain Social Club, an adult day care service provider in Anchorage, Alaska, announced its expanded services to meet the needs of able-bodied and disabled senior citizens who require specialized care and daily assistance. The expansion of adult daily care services provides new forms of socialization, personal care, supervision of disabled adults, and individualized attention to seniors who are particularly vulnerable in challenging times.
More details can be found at http://turnagainsocialclub.com/blog/adult-day-services-in-anchorage-what-does-it-include
The recently expanded services aim to incorporate mandatory safety protocols into the facility's high-quality caregiving practices to ensure a healthy, sanitized environment for senior citizens aged 55 and older.
Turnagain Social Club is a trusted establishment serving seniors and the local community in Anchorage since 2016. It provides adult supervision and assisted care along with a wide range of other services and activities such as daily transportation, specialized meals, therapy, entertainment, exercise, yoga, library access, and more.
TSC staff are professionally trained to provide nursing services, first aid, CPR, cognitive optimization programs, and compassionate, person-centered care. The low staff-to-member ratio creates a personal and intimate environment that opens the doors of communication, trust, and friendship.
The TSC facility is equipped with beds, showers, lifts, a surveillance system, and handicap-accessible entrances to accommodate the needs, comfort, and safety of every member.
According to experts, loneliness and social isolation in older adults is a serious public health risk. They suffer from an increased possibility of chronic illness, reduced abilities, and social seclusion. The pandemic situation has worsened this crisis.
Turnagain Social Club provides a sense of community and belonging to seniors who need supervised care, and it has also recently launched a virtual program through Zoom for members to participate in from the safety of their homes.
With the latest announcement, Koreen Mateaki, the owner of Turnagain Social Club, continues her mission of providing therapeutic care for older people, especially those with degenerative disorders, and improving their mental and emotional health by adding value and purpose to their lives.
A satisfied visitor said, "Turnagain Social Club is a wonderfully caring place for seniors to make new friends, socialize and have fun."
Interested parties can find more information by visiting http://turnagainsocialclub.com/blog/adult-day-services-in-anchorage-what-does-it-include
Release ID: 89025975