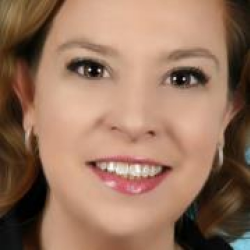 - December 29, 2015 /PressCable/ —
Business Consultant Ana Rosenberg published her latest book "Chosen. How to create websites that turn experts into Leading Authorities and get them chosen by their best clients" The book recently reached three Amazon Best Seller lists becoming the number 1 best-seller in Direct Marketing.
"Chosen" proposes that there is one goal every expert website achieves without fail: positioning the expert in the mind of their web visitors. Based on neuroscience research and specifically on the work of P.D. MacLean, there are three main possible positions available in the mind of a web visitor: friend or provider of resources, enemy or indifferent. Indifferent or to be ignored is the category websites most often land into in a time when the attention span of people surfing the web is less than the attention span of a goldfish.
In her book "Chosen", Rosenberg shows modern experts and entrepreneurs with a message why it is crucial to get the attention of visitors and send out the right signals to land in the most favorable position in their minds.
When asked about her intention when writing "Chosen", Rosenberg explained that "my intention is simply to give your message and your good work a fair chance instead of getting ignored. In a world that screams to the business owner 'Do more. Be in social media. You have to blog. You need to…' I would like to invite you to explore a completely different path. My focus today more than ever is on ambitious simplicity."
Rosenberg added that "It is not on doing more and being in more places and creating more noise. There are enough people teaching that together with tactics and which buttons to press according to the day of the week. This book is about ambitious simplicity disguised as a conversation about website strategy. And yes, it does discuss how to build a website that positions you as a Leading Authority so that you can attract your best clients and do business on your own terms, too. There is a moment of truth in a relationship with your web visitor that has the potential to become your best client. In this book you will find the insights about how to position yourself so that your good work and your message get a fair chance, instead of being lost in the infinitude of similar messages from people who seem to be doing exactly the same as what you do. The book shares a complete website strategy, including the content strategy that has helped experts around the world position themselves as a Leading Authority in their fields of expertise without ever having to self-proclaim themselves the guru on the top of the mountain."
Ana Rosenberg is a best-seller author and creator of the Have It All Marketing System and Human Marketing. She helps modern experts with a mission and a message – whether they are coaches, trainers, authors, speakers, seminar leaders, service professionals, entrepreneurs, therapists, thought leaders, consultants – create a profitable, sustainable business to be proud of fast. Rosenberg specializes in finding the right positioning for experts so that their good work gets a fair chance to stand out and attract their best clients.
For more information about Ana Rosenberg, visit: http://AnaRosenberg.com
"Chosen. How to create websites that turn experts into Leading Authorities and get them chosen by their best clients" is available in the Amazon Bookstore at http://www.amazon.com/gp/product/B019U7BKJI
Release ID: 100131