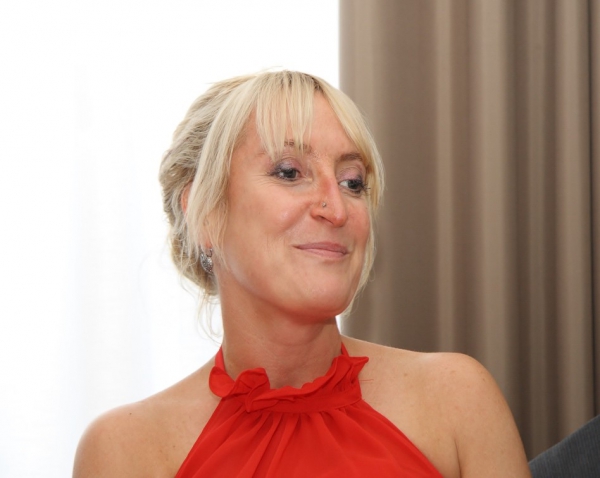 - December 1, 2016 /PressCable/ —
Sarah Hampton. BSC (Hons) Nursing. BSC (Hons) public Health Specialist Nurse and Energist- facilitates clients to open their own windows of opportunity' so they can shine like a star.
Sarah Hampton is a qualified nurse with two degrees in nursing including the specialist field of public health nursing-health visiting.
She has over 20 year's experience of nursing within the NHS. Her nursing career has given her the experience to work with complex needs and plan and deliver individual programs of care.
Within her nursing career Sarah Hampton has worked and specialised in working vulnerable client groups. This included young people affected by head injury, homelessness and a specialist role working with young parents.
Supporting mothers with postnatal depression has also figured highly within the posts held she reports.
Many of her client had multidimensional problems and specialist training has been given within the field she has worked
Within these roles she has developed a holistic and confidential and therapeutic relationships which she brings with her into her energist work.
Sarah relays she has a toolbox of therapy she offers and states 'this is imperative as differing approaches aid individual clients to release limiting beliefs.
Approaches include Emotional Freedom therapy. Acupuncture points are triggered by tapping on, holding, or massaging them. EFT it is a safe treatment and can alleviate distress.
Thetahealing® technique is also utilized. "The ThetaHealing Technique® is a meditation modus operandi". It accesses universal energy of creation (Creator) to alter limiting beliefs, support healing and aid positive thoughts. It is all loving and sends a sense of calm serenity to those receiving it.
ThetaHealing® was founded by Vianna Stibal in 1995 after her battle with along illness. It aided her back to health.
Sarah recounts she brings in the Rahanni team of angelic light into treatments this includes individual treatments of Rahanni and was trained by the founder. This works on a deep level and aid clients to leave the treatment with a feeling of deep peace and calm. Rahanni was founded by Carol Anne Stacey who has published various books on this modality.
Recently Sarah completed sparkle energy consultant training which was developed by Susan Kennard. This uses various techniques including colour energy clearing and the wall technique.
She is also trained in Crystal healing and aspects of mindfulness.
Clients have reported:
"I have received EFT and Rahanni from Sarah. Such a powerful experience, I have cleared some emotional blocks that have hindered my personal growth for many years. I would recommend this healing as for me it has changed my focus on some difficulties in my life. I have been empowered to move forward and experience personal healing. As a practitioner Sarah expresses great empathy and compassion. I felt truly emotionally held. Amazing, thank you Sarah."
ON 04/29/2016
"Great treatment. Pain has disappeared in my knees and back significantly better. Thanks"
JANET ON 03/25/2016
Sarah conveys she hopes the launch of the media campaign will bring clients to her and she relays she offers a dependable and trustworthy service. There is a block booking that is offered when booking the first treatment. Sarah reports three sessions are advisable and this is also offered at a lower price.
HWMS Ltd have supported Starlight Therapies in the development of the new website offering and have enjoyed working on the project.
Release ID: 150149