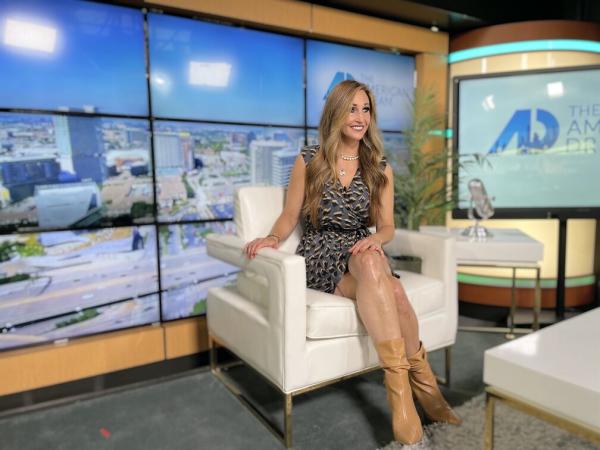 - September 25, 2021 /PressCable/ —
Her new service is provided both on a one-on-one and team basis. It's ideally suited to anyone who wants to improve how they appear on television or other video materials. The workshops are also beneficial to executives who regularly use video call platforms like Zoom.
More information can be found by visiting https://www.amyscruggsmedia.com
Businessmen and women who want to present a more professional image on-screen will now have access to Amy's expertise. Using everything she has learned throughout her TV career, she will provide tailored coaching workshops that help clients communicate more effectively and feel more confident in front of a camera.
During each session, clients will be shown how to deliver a precise and impactful message. Amy also teaches how to use body language, offers advice on what to wear, and coaches clients on what to say. She can also advise on lighting setups, camera equipment, and video call backgrounds.
Interested parties should schedule a consultation call with Amy on her website. During the 30 minute calls, Amy will assess the client's needs and goals.
After coaching, Amy's clients will be able to deliver their company message on Network TV with confidence, present videos for their brand, and improve their public speaking skills. Previous clients say they have attracted new customers, reached bigger audiences, and developed more effective marketing campaigns as a result of the training.
A spokesperson for Amy says, "Virtual Presentation Skills have become one of the most important tools to have as a businessperson and are the primary method of branding, marketing, and messaging today. Mastering how to shine when you are on a virtual call, filming a video, or being interviewed can propel your business and career to new heights."
About Amy Scruggs
Amy Scruggs is best known as a TV personality. She is also a media coach and strategist and the author of "Lights Camera Action", a book about having confidence on camera. Amy has worked with many Fortune 500 companies and is passionate about empowering business people to confidently present themselves.
For more information on Amy Scruggs and the launch of her new media coaching workshops, visit https://www.amyscruggsmedia.com
Release ID: 89046860