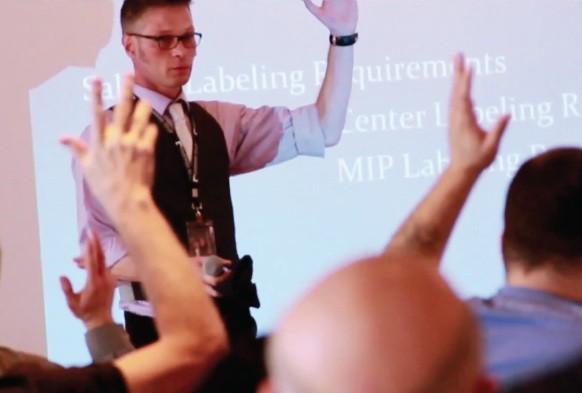 - February 25, 2019 /PressCable/ —
Cannabis Startup Incubators of Kansas City announces intensive crash course for medical marijuana business licensing applications.
Join experienced national leaders and local business developers in a step-by-step & line-by-line seminar dedicated to the comprehensive understanding of Amendment 2, Section XVI of the Missouri Constitution.
Host: Kansas City Cannabis Startup Incubator
· Address: 300 E. 39th Street, Kansas City, MO 64111
· Time: Saturday, March 16th, 1 pm – 4:20 pm
· Refreshments: complimentary water and coffee service provided while supplies last.
· Restrictions: must be 21+ with a valid ID; Limited availability. Event will reach capacity.
· Cost: $149 in advance $199 at the door.
This intensive educational event will provide patients, doctors, medical health care professionals, city officials, cultivators, dispensary operators, extractors, laboratories, and entrepreneurs a chance to deep-dive into the legislative language of Amendment 2, Section XVI.
"KC Stark and his business planning experience was critical to the successful launch of Wagon Hill Medical Marijuana Dispensary. His depth of knowledge allowed Wagon Hill Dispensary to fast-track decision making, rapidly prepare business plans, develop brand strength with networks, and supply an absurd abundance of legal cannabis business standards related to opening and operating a legal cannabis facility." states former Jackson County Republican Committee Chairman, Mark Anthony Jones, and newly licensed medical marijuana dispensary holder (2019.)
4-HOUR CRASH COURSE CURRICULUM
Step by Step & Page by Page: Amendment 2, Section XVI, Medical Marijuana
Constitutional protections & projections
Understanding authorizations
Medical Marijuana Cultivation Facilities
Medical Marijuana Dispensary Facilities
Medical Marijuana Infused Product Facilities
Medical Marijuana Testing Facilities
Physician Rights & Obligations
Patient & Caregiver Rights & Regulations
Transportation & Security
Application Process (what to expect – examples provided)
License Application Scoring Systems
Seed to Sale Tracking
Record Keeping & Reports
Fees, Taxes, Liabilities,
Meet nationally recognized trailblazers and current medical marijuana business operators.
ABOUT CANNABIS STARTUP INCUBATOR
Founded in 2009, Cannabis Start Up Incubator is recognized as a top startup performer in America. We believe in the power of open collaboration and establishing plans and business environments that can truly have local and national impact.
"Our mission is to give entrepreneurs and businesses alike the tools and guidance to build local successful companies." declares founder, KC Stark. To achieve this, we are backed by transformational leadership and industry veterans who will help identify and pursue attractive opportunities for long-term potential.
Event will be followed by an after-class FAQ and networking soiree to encourage a vibrant and veracious business climate.
Course curriculum specifically designed with the most recent updates from the Missouri Department of Health and Senior Services.
Bonus materials:
· current market analysis,
· crop data,
· cost per lb,
· cost of cultivation estimates, home, commercial,
· yield per crop calculations,
· past and present market values for medical marijuana and high CBD hemp,
· examples of forms, applications,
· and projected event cycles.
Join the Cannabis Start Up Incubator and learn step by step. Line by line. Prepare in time.
RSVP: Amendment 2: Medical Marijuana Business Licensing Crash Course in Kansas City
For legislator & media press passes, please contact the Cannabis Startup Incubator online using our secure home page footer CONTACT page form.
Release ID: 485255