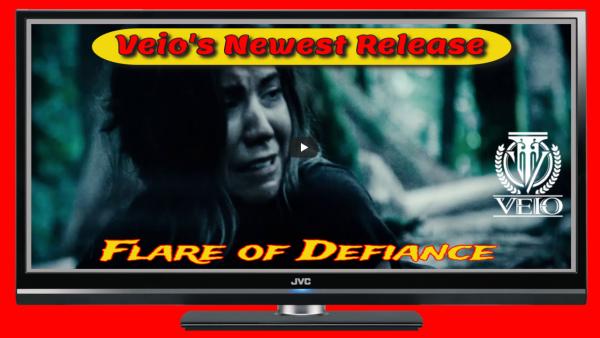 - November 11, 2019 /PressCable/ —
Veio, an alternative progressive heavy metal hard rock band based in Portland, Oregon, is pleased to announce they have made the coveted list of alternative prog hard rock bands: Top 50 Rock Chart. The public's enthusiasm for their latest release "Flare of Defiance" is a primary reason for this accomplishment.
The band has toured throughout the United States with many notable acts, including Seether, Tremonti, Red, Starset and The Veer Union.
Melding prog, alternative, metal and hard rock, Veio conjures up their own brand of hard rocking tracks.
Veio has not only made a huge difference with their resonance and graphics but also with their song arrangements and compositions. It is clear that Veio is composed of very professional, creative and skilled musicians. Their music appears so qualified and powerful that they often remind many of Veio's fans of the famous band, Tool.
Many fans enjoy the dark moody atmosphere in both their songs and also their graphics. Most artists often miss this minor detail which plays a huge purpose in their work's effect. The music, video, graphics, as well as images must have the common language. Veio has this down pat.
Here are some recent reviews of Veio:
"The freshly formed Veio lineup brings a complex, heavy sound, with notable time signature changes and vocal anthems that peak during choruses, but don't fizz out. Their sound works to unite both prog rock fans and metal fans, alike, with their carefully crafted song structure, tone and master level of musicianship." – Prog Sphere
"Veio are that unique combination of progressive, metal and alternative that produces a memorable style that few bands are able to achieve." – Roie Avin (Prog Report)
"The four-piece weave together the melodic side of acts like Tool with the genuine lyrics of Thrice while still fully embracing the post-rock attitude. We get that comparing a band to the highly revered Tool is sacrilege to many, but these boys deserve to be at least in the conversation for their mature and dynamic sound creations." – Ear to the Ground Music
More information can be found at https://veiomusic.com.
Check out and listen to Flare of Defiance: https://youtu.be/6F4Kq6TKGT8.
Release ID: 88933396