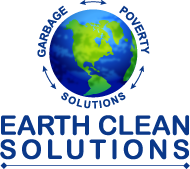 - April 10, 2020 /PressCable/ —
Earth Clean Solutions, a non-profit 501-C corporation has launched a multifaceted self-sufficient plan to clean up the garbage on the earth, provide income to poverty-stricken women and create an abundance of energy to fuel ships.
For more information see https://www.earthcleansolutions.com
The launch of a technology powerful enough to solve the earth's garbage problem was arrived at after Dr. Milanovich noticed that current technologies would never be able to keep up with the volume of garbage being released into the world's oceans.
He has coupled this with creating a business opportunity for impoverished women. By developing a plan to train them, pay them, and making them financially independent, their lives will be transformed.
This Montana based company has no political, religious or ideological affiliations. Founded in 2018 by Dr. Philip Milanovich has numerous patents and his company Earth Clean Solutions has a strategy that is big enough and efficient to tackle the problem.
The technology Dr. Milanonvich developed to address the garbage issue uses the millions of women on the earth living in poverty. During the development of the plan, he realized that garbage clean-up could provide a financial solution for women.
Dr. Milanovich developed a new cryptocurrency model using the power of block networks. Women working to clean up garbage will be paid directly. This cryptocurrency will be available in 2021 and those who invest in this currency will not only be making a choice to help the earth and women trapped in poverty.
Earth Clean Solutions is a technology that collects, shreds, freezes and pulverizes garbage. Once pulverized, it is mixed with chemicals that convert the powder into fuel and clean water. The fuel can be used to run the ships that help collect the garbage. Earth Clean Solutions will include surface, subsurface, macro, micro fishing gear, ghost nets, and more.
The Earth Clean Solutions technology will be placed at the mouth of the 10 largest rivers on earth where 80% of ocean garbage exits.
The launch of Earth Clean Solutions provides a charity for those interested in helping clean up the world's oceans and raise women out of poverty.
For more information see the above URL.
Release ID: 88951288