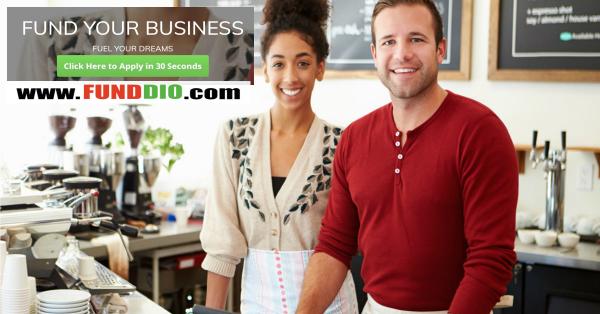 - October 6, 2020 /PressCable/ —
People looking to grow their business, launch a startup, or invest in real estate can benefit from a newly launched alternative financing platform. Funddio aims to support businesses and projects by matching applicants to funding providers quickly and efficiently.
Find out more at www.FUNDDIO.com
The newly launched alternative funding platform is designed to help people who do not want to use traditional funding options such as banks or family members. A case study on the website highlights one customer's experience as she was turned down for a loan by her brother to launch her new business venture.
Many banks can extend lines of credit to customers, particularly if there is an existing relationship and credit history. However, as discussed in the case study there is often a delay in the payment arriving after the paperwork is approved. For some people it can take up to three months, which could be the difference between new businesses succeeding and failing.
Once people fill out the form on the Funddio website, they will quickly find out if they have been pre-approved for funding. The speed of the application process can help individuals who are working to tight deadlines or need to raise funds quickly for investment opportunities.
Starting a business can be expensive, whether people need to purchase raw materials, inventory, company merchandise, or equipment to support their operations, it all adds up. There are also unexpected business costs that can arise including emergencies, admin fees, or insurance costs.
Another customer case study explained the fact that some people do not enjoy going to banks and filling out forms, whether they are eligible for finance or not. The client had to put together a business plan and letter of intent, but she did not have enough savings available to launch properly.
A happy customer said: "I was a little apprehensive when I was told I could get the funding right away, but I did. The associate told me we would sit down and discuss a funding plan, and we did what he said we would do. He said if I worked things right, my business could be paid off with 0% interest and no business partners in 15 months or less."
To find out more, interested parties are invited to visit the link provided. Alternatively, click here www.FUNDDIO.com.
Release ID: 88979734