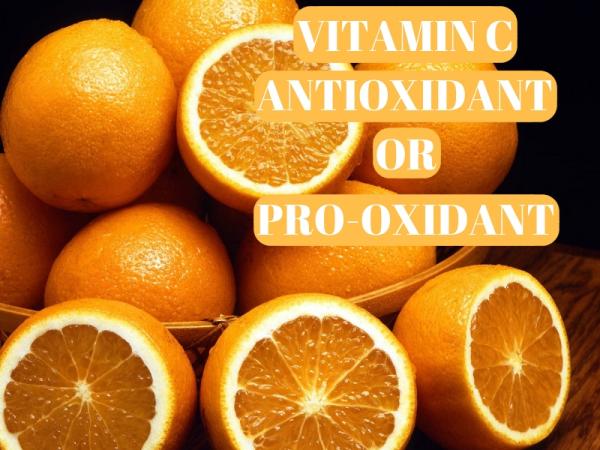 - March 20, 2019 /PressCable/ —
Mesa, AZ (March 16, 2019) – When people think of Vitamin C, they immediately associate it with its known anti-oxidant properties. But in this third installment of a seven-part blog series, an alternative cancer care doctor explains why Vitamin C is both an anti-oxidant and a pro-oxidant.
The doctor, Nathan Goodyear, is a senior medical staff member at An Oasis of Healing, a renowned alternative cancer care center based in Arizona. It was founded by integrative oncology and metabolic medicine expert Dr. Thomas Lodi.
In the latest post as part of an informational seven-part blog series, he addresses whether Vitamin C is an anti-oxidant or a pro-oxidant.
According to Dr. Goodyear, the answer is 'yes' and 'yes.' The difference lies in the environment between a cancer cell and a healthy cell.
He explained, "The environment of cancer is high in oxidative stress at its baseline. What Vitamin C does in cancer cells is it actually increases this oxidation level of hydrogen peroxide, hydroxyl free radicals and superoxide ion. So, in a cancer cell, Vitamin C can provide oxidation because of the lack of ability to clear these oxidants."
Dr. Goodyear added that, in non-cancer or healthy cells, there already is the ability to reduce these oxidative molecules with enzymes, which then balances the redox reaction and protects the cells. Redox is the balance of the ability to oxidize versus the ability to reduce. The reduction ability is equivalent to the anti-oxidant and the oxidation ability is equivalent to the pro-oxidant.
At An Oasis of Healing, high-dose Vitamin C therapy is one of the IV therapies used to challenge cancer cells at a metabolic level without damaging the healthy cells. It is part of the comprehensive cancer care program developed by Dr. Lodi. The three-pronged Oasis School of Life focuses on empowering the body so that it is no longer a fit host for cancer cells, instead of attacking the cancer cells, which can also harm the body.
"The functions highlighted make Vitamin C a potent anti-cancer therapy that leaves healthy cells unharmed," he furthered. "We will continue to educate our patients and the public about this powerful therapy that attacks cancer and heals the body at the same time."
Visit the An Oasis of Healing website to learn more about their renowned cancer treatment program.
***
An Oasis of Healing is an Arizona-based alternative cancer treatment center that has been in the industry for over a decade. The center specializes in a comprehensive program of holistic cancer treatments.
An Oasis of Healing is located at 210 N Center St #102, Mesa, AZ 85201, call 480-834-5414.
Release ID: 493873