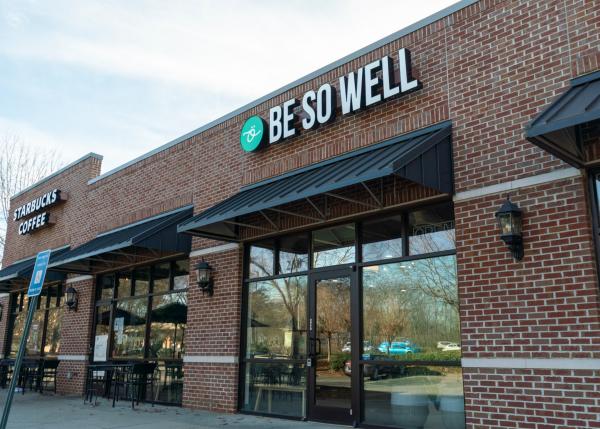 - February 25, 2022 /PressCable/ —
The new shop, which features a brick & mortar store, an online store, and a functional integrative medicine doctor available for consultations, will offer a wide array of medical-grade supplements, premium CBD tinctures/oils and topicals, pet CBDs, and more.
More details can be found at https://besowell.co
During the grand opening event, BeSoWell will furnish visitors with gift bags, product samples, and – to select participants – raffle prizes. The store will conduct mini-workshops on various health conditions and on featured products that are suited to a healthy lifestyle. At the announced March 26 event, visitors will have the chance to meet the shop's functional medicine doctor, product vendors, and all the dedicated wellness staff.
The health supplements market, growing at over 7% annually before the pandemic, has only expanded in the U.S. Similarly, the global complementary – or integrative – medicine market, led by the U.S., is anticipated to grow by over 20% annually over the next five years.
The BeSoWell shop includes the kinds of products that are recommended by the Functional Medicine Doctor and also used by the group's team members for balance, vitality, longevity – and general health. CBDV oil, for example, has shown to be effective in lowering inflammation, nausea, and seizures while also improving cognitive and social function, as well as memory retention.
Products now available can be seen at https://besowell.co/shop
The online site's blog explores wellness practices and the bio-science behind the products offered. Examples include reports on the health benefits of turmeric, the practice of reflexology, and the detoxification powers of lemon water. Customers can also book appointments with the group's in-house Integrative Functional Medicine Doctor.
BeSoWell was created out of a desire to be the link between people's health and their happiness. The staff is dedicated to educating clients about the various aspects of healthy living – from nutrition to exercise to stress relief. BeSoWell offers solutions both for those looking for pain treatment and those who want to learn how to improve their overall – or whole – health.
"We are so excited about our grand opening – this really will give us a chance to interact with the community, share ideas, and maybe see what other initiatives we could take on in the future," said a shop spokesperson. "After all, our goal is to help make customers happier, healthier, and wiser."
Location details can be seen at https://www.google.com/maps/place/Be+So+Well/@34.1181252,-84.2705527,15z/data=!4m5!3m4!1s0x0:0x66d1f6170c6bc942!8m2!3d34.1181252!4d-84.2705527
Release ID: 89065646