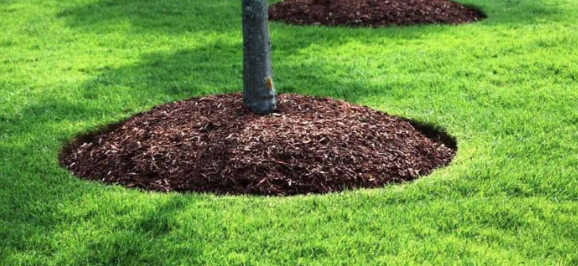 - July 21, 2020 /PressCable/ —
Mackay, Queensland, July 22, 2020: To better serve the needs of Government departments, land developers, road or rail constructors, and maintenance companies, All Surface Civil & Mining recently expanded its civil construction services to include land revegetation. It understands the importance of revegetation in civil construction and infrastructure maintenance and is committed to helping its clients fulfill this task effectively.
"It was the next logical step to add the revegetation service because we performed that work as a matter of course, with our normal projects. There was no reason we couldn't just add it as a stand-alone service," explained Riley Dodd, Managing Director of All Surface Civil & Mining. "It has proven to be quite effective for existing sites which required some rejuvenation. Animals can reinhabit the area as the trees mature," Dodd added.
Protecting the infrastructure and environment are among the top priorities in civil construction. This is why All Surface Civil & Mining decided to include revegetation as part of the long list of civil construction services the company already provides. With the revegetation service, the company's clients can access Land Rehabilitation using tried and tested revegetation strategies are employed to repair the damage done by civil construction or mining activity and rehabilitate the ecosystem, functionality, and productivity of the sites back to an acceptable standard.
Soil Erosion Management is another service. Natural elements can erode and weaken the foundation of roads, rails, and so on built or elevated using barren soil. Construction and maintenance companies can seek revegetation services to vegetate and strengthen exposed areas.
Trees and shrubs are used as noise screens to reflect or reduce noise like traffic or as visual barriers to hide installations and specific areas with foliage.
Riparian Buffers are used for sites alongside watercourses so they are protected through revegetation of riparian zones. It is not only effective for reducing soil erosion but also improves water quality and provides habitat for wildlife.
Revegetation can also protect installations and infrastructure threatened by wind erosion using trees and shrubs as windbreakers to slow the wind speed by up to 80%.
Overall the end result they strive for is beautification of otherwise ugly scars on the landscape. Therefore the revegetation service offered by All Surface Civil & Mining can also be used by construction or maintenance companies to beautify specific sites.
For over a decade, All Surface Civil & Mining has strived for client-first service. The introduction of revegetation services is the latest example of the company's client-focused operations.
All Surface Civil & Mining Pty Ltd has provided quality civil construction services and heavy equipment for Government departments, land developers, and contractors throughout the Mackay area. All Surface Civil & Mining specializes in environmental repair work, road, rail, stormwater and drainage, and pipe construction, earthworks, final trim excavation, and the use of heavy equipment. To help clients deliver projects on-time and on-budget, it provides a fleet of heavy equipment like loaders, graders, dozers, movers, and excavators for wet hire in Mackay.
Release ID: 88969399