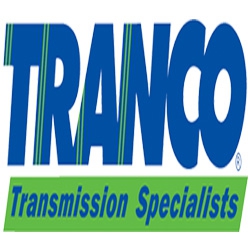 - May 26, 2017 /PressCable/ —
Tranco Transmission Repair, a local transmission repair company in Albuquerque NM, is announcing the new partnership with 505 Internet Marketing company, an online marketing specialist. This automotive and truck transmission repair company is trying to better connect with the local residents searching online for automotive and truck transmission repair help. The services that Tranco Transmission Repair supply meet the search criteria that the local searchers are looking for.
Here is a link to the website: http://trancotrans.com
The local search company Brightlocal in a 2016 survey stating that 36% of the American consumers say most consumers are more likely to call or visit a local business that has a website. For the small business owner this statistic can be quite alarming. It shows the business owner that there is a chance that the business could be missing out on one third of the prospective customers in the local area. That is the purpose of the new partnership between Tranco Transmission Specialist and 505 Internet Marketing to help Tranco create a better web presence.
Through the use of up to date SEO (search engine optimization) techniques, a new website design, powerful web directory listings and other proven promotion strategies, 505 Internet Marketing is helping to assist Tranco Transmission Specialist to better reach the prospective customers in the Albuquerque and surrounding area.
Steve Madigan, one of the senior online marketers at 505 Internet Marketing, states "Today, when people are looking for goods and services, most all consumers start with an online search. For the local business to be found in this increasingly digital market place, the business needs to have a strong web presence. 505 Internet Marketing are working with Ray Peterek of Tranco Transmission Specialist to build and promote the new website that is online with the purpose of increasing the online visibility."
Tranco Transmission Specialist 1719 Eubank Blvd NE Albuquerque NM 87112 505-298-0000
Release ID: 202873