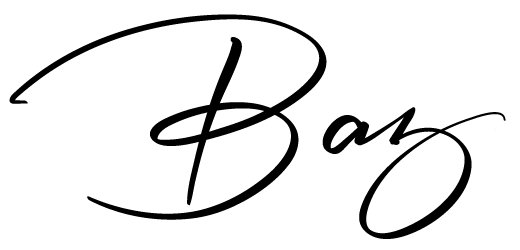 - May 28, 2021 /PressCable/ —
Motivational speakers and life coach specialists Baz and Nicola Porter are launching a new collection of online coaching and intuitive energy healing course materials. Designed to bring inner strength and peace of mind to those struggling with mental health issues, they help uncover self-defeating thought processes and spiritual barriers to release negativity and bring forth personal growth, and empowerment.
More information can be found at https://www.bazporter.com
Baz Porter, Veteran, PTSD survivor, and transformational coach, and his partner Nicola Porter, M.A., want to help those who struggle with PTSD, anxiety, and/or depression find relief and healing. The launch of their online course materials offers one-on-one mentorship classes with Baz and energy healing through Reiki instruction and Akashic Records consultation with Nicola to provide clients with a holistic approach to their recovery.
Author of the self-help book PTSD, Using Trauma to Survive, Porter draws on his experiences as a British Army Vet struggling to adapt to post-army life to empathize with those coping with crippling anxiety, depression, and PTSD.
He offers courses in core mindfulness, empowerment, one-on-one guidance, and mentorship consultation as well as meditation and spirituality guidance for those whose loved ones are just beginning their recovery journey.
As a complement to the courses Baz hosts, Nicola focuses on teaching spiritual awareness and natural healing through touch and vibrational energy. His classes include three different levels of Reiki, Akashic Records Consultation, and Energy Medicine Healing.
Practicing Reiki helps relax the body to reduce emotional and physical stress while simultaneously strengthening the immune system.
Nicola's Akashic Records consultation and Energy Medicine Healing examines memories and emotions associated with all universal events past, present, and future. Insights from these courses heal imbalances and assist clients in understanding where they are on their path to personal growth and how to move forward.
Baz and Nicola Porter are also available for online and in-person motivational speaking engagements. Topics include Self-Empowerment, Overcoming PTSD, and Baz Porter's Life Story.
With the launch of their latest collection of online courses, they are giving those seeking relief from mental health issues the tools they need to pursue a healthier and happier life.
Interested parties may visit https://www.bazporter.com to find out more.
Release ID: 89020812