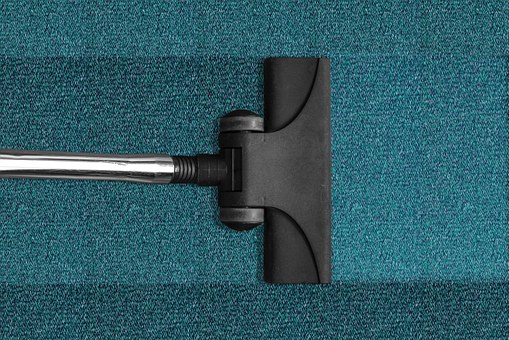 - May 19, 2017 /NewsNetwork/ —
AJ Carpet Cleaning and Services, a residential and commercial cleaning company had decided it will extend it's service area to include the City of Herriman. AJ Carpet Cleaning and Services has decided to offer its many services to businesses and homeowners within Herriman. AJ Carpet Cleaning and Services has always made a point of standing out when compared to other carpet cleaners in the area. This is a great chance for City of Herriman residents to celebrate with AJ Carpet Cleaning and Services and get a discount on their carpet cleaning. The business is founded on hard work and providing high quality service to clients. If the client is not satisfied with the work, they don't pay for it until they are. The company is a local business and looks forward to serving people in surrounding communities.
Juan Baquerizo, owner at AJ Carpet Cleaning and Services, says: "We wanted to expand our services to help the people living in Herriman. We look forward to helping with residential and commercial cleaning needs. We provide many services including carpet cleaning, upholstery cleaning, pressure washing, grout and tile cleaning, and deep home cleaning. We have helped many people with water damage restoration work. We are excited to expand our service area to include the City of Herriman."
"It should be really worthwhile and we're hoping it open the door to helping the people of Herriman with their spring cleaning. It should go great unless kids and dogs stop tracking mud into the house!"
AJ Carpet Cleaning and Services has been serving the Salt Lake area for years. The business it has served thousands of customers and has become recognized as a highly responsive and customer friendly business. The main office is located on 3530 Feulner Dr, West Valley City.
Juan Baquerizo also said: "While AJ Carpet Cleaning and Services may not be the only business with this kind of offering, local residents are choosing AJ Carpet Cleaning and Services because if you're not 100% satisfied with the job we do, we will promptly return within 24 hours to re-clean any and all areas that you're concerned about. If you're still not happy, we'll pay for the carpet cleaning service of your choice to clean those areas. That means you won't pay for service you're not happy with! Even better… if we clean your carpets and there are spots that return within one week, we will return and re-clean them free of charge. We'll even come back within two weeks and re-clean those spots – and it won't cost you a penny! We guarantee the most thorough cleaning ever or it's free! We want to be the first carpet cleaning company you think of, and the last carpet cleaning company you hire."
When asked about the expansion of the carpet cleaning service area, Juan Baquerizo said: "We think it's going to be a hit because nobody beats our guarantee!"
Further information about AJ Carpet Cleaning and Services and the new carpet cleaning service can be discovered at http://ajcarpetcleaningservices.com.
Release ID: 201434