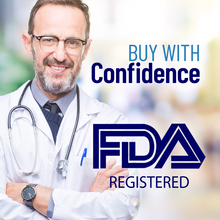 - October 28, 2021 /PressCable/ —
Life Wellness Healthcare, an Australian manufacturer of respiratory therapy supplies, has launched a drug-free alternative that helps treat respiratory problems that result in mucus buildup, including asthma. The product, AirPhysio, uses oscillating positive respiratory pressure (OPEP) to assist the body in cleaning the lungs naturally.
For more information, visit https://media.lifewellnesshealthcare.com/3tiGke0
With the launch of AirPhysio, Life Wellness Healthcare aims to provide the US market with a reliable high-quality OPEP device for the treatment and prevention of respiratory conditions. The AirPhysio device is an award-winning device that is used by athletes, singers, wind instrument musicians, and deep-sea divers.
According to the Asthma and Allergy Foundation of America, 1 in every 12 Americans has asthma or other breath-related problems, equally affecting both children and adults. People with untreated asthma may suffer from sleep disturbances, tiredness, shortness of breath, chest tightness, and poor concentration.
Asthma is caused by the inflammation of air passages in the lungs, resulting in a narrowing of the airways. The AirPhysio device clears up the airways by loosening up the bond between mucus and airway walls, reducing asthma symptoms. Additionally, it expands lung capacity and strengthens lungs through the constant oscillation and fluttering effect.
The breathing device reduces the medication needed for the treatment of asthma, preventing further allergic reactions and severe medication side effects. By facilitating secretion mobilization, AirPhysio prevents the pulmonary complications that might occur due to surgery. Because AirPhysio is a medical-grade, FDA-registered device, it's also safe for the use of children and the elderly.
With the latest release, Life Wellness Healthcare commits to supplying the American market with a wide array of healthcare products for various respiratory conditions.
A satisfied customer said: "I love this product. I was desperate to get relief from my asthma and not be able to get a full cough. This product was simple to use, and I experienced relief almost immediately. The device was able to break through the congestion in my chest. After using it three times, my lungs felt clearer and I was able to breathe freely."
For more information about the AirPhysio device, visit https://media.lifewellnesshealthcare.com/3tiGke0
Release ID: 89050648