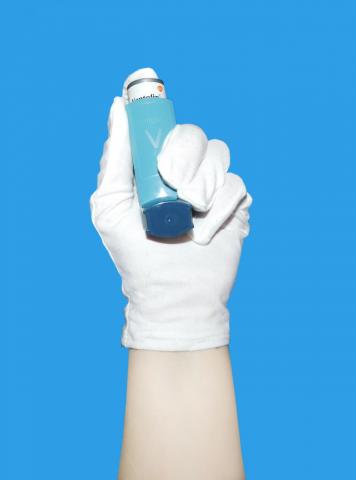 - February 9, 2022 /PressCable/ —
With the recent announcement, Life Wellness Healthcare introduces a convenient Oscillating Positive Expiratory Pressure (OPEP) device that children, adults, and the elderly can use. The AirPhysio is an easy-to-use device that loosens mucus in the airways and mobilizes secretions in asthma patients.
More details are available at https://www.youtube.com/watch?v=uzDkLHacFDk&t=5s
Asthma is a condition in which the muscles around the narrow airways in the lungs become inflamed, causing the accumulation of mucus that results in wheezing, difficulty breathing, chest constriction, and, in severe cases, death. There is currently no treatment for asthma. Using the new AirPhysio regularly can help patients better manage their asthma or prevent serious attacks.
According to the WHO, asthma affects around 262 million people worldwide and results in 461,000 deaths per year. These figures equal one in every thirteen Americans, including 8% of adults and 7% of children. Asthma can be present from birth or develop throughout a person's life.
The AirPhysio is a multi-award-winning device that aids in the removal of excess fluid from the lungs for improved breathing. The device combines traditional PEP (positive expiratory pressure) with chest physiotherapy oscillation to clean the airway and condition the lungs, which assists in the management of asthma.
Through a two-stage mucus mobilization and elimination method, the AirPhysio device can remove obstructions or excess mucus buildup. The lung cleaning device then introduces a vibration or flutter effect that clears the airways and helps asthma patients huff cough accumulated secretions. This helps condition the airway and increase lung capacity.
With the latest announcement, Life Wellness Healthcare continues to provide patients suffering from respiratory illnesses with non-invasive products to aid their recovery. AirPhysio ships to locations across the United States and Canada from local warehouses. The device does not require batteries, medication, or refills. The device is manufactured in Australia and has been featured on television.
About Life Wellness Healthcare
Life Wellness Healthcare is an Australian company dedicated to designing and building devices that help individuals with respiratory ailments.
For more information about the product, visit https://lifewellnesshealthcare.com/products/airphysio-device
A satisfied client said: "AirPhysio is a practical yet highly effective device. I've had lung problems for a long time, and the first day I started using this device, I saw a significant difference. You have to be consistent with it, but it pays off."
Interested parties can find more information on the asthma symptom relief device by visiting https://www.youtube.com/channel/UCaVUIS5BM76uLxH2MrYln1A
Release ID: 89060568