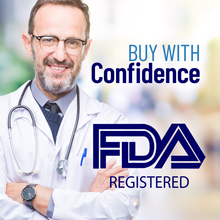 - December 27, 2021 /PressCable/ —
With this launch, the Australian company brings AirPhysio to the US and Canadian markets. AirPhysio uses Oscillating Positive Expiratory Pressure (OPEP) to create vibrations that loosen the thick mucus that accumulates in the airways.
Further details on this at:
https://lifewellnesshealthcare.com/products/airphysio-device-search
The recently launched AirPhysio device is ideal for users looking for all-natural, drug-free treatment for breathing difficulties caused by cystic fibrosis, asthma, chronic bronchitis, and other conditions.
Cystic fibrosis (CF) is a hereditary disorder that affects the secretion of mucus in the lungs and pancreatic enzymes in the digestive system. CF treatment requires constant care and observation and if untreated, could advance into chronic respiratory disease and pancreatic enzyme insufficiency.
Patients suffering from CF often struggle to expel mucus. The AirPhysio device was recently featured in Australia and uses expiratory pressure to aid the body's natural mucus clearing process.
For users seeking a more hygienic experience, Life Wellness Healthcare also provides external disposable filters. The device is suitable for the elderly, smokers, athletes, wind instrument musicians, swimmers, or anyone looking to improve their lung health.
Life Wellness Healthcare recommends 1-3 uses per day for 5 minutes at a time. As part of this launch, the company is running a special promotion, offering a free AirPhysio device for every two purchases.
About the Company
Founded in New South Wales, Australia, Life Wellness Healthcare is focused on helping people live healthier and more comfortable lives. The company serves U.S. customers and currently offers free shipping on orders over $50. The company is the leading distributor of the AirPhysio breathing exercise device alongside its line of oximeters, protective face masks, and filters.
A representative said, "Life Wellness Healthcare was established to meet the needs of people who live each day with respiratory conditions. We know it's hard to live with such conditions, which is why we offer products tailored to the customers we serve. We aim to help people breathe easier."
For more information, please visit:
https://lifewellnesshealthcare.com/products/airphysio-device-search
Release ID: 89057952