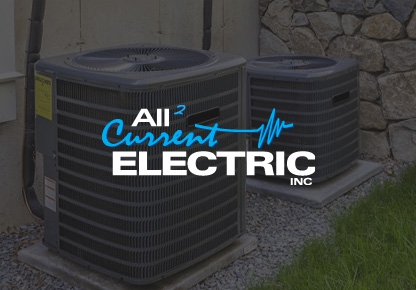 - June 15, 2017 /PressCable/ —
With Southern Oregon's high summer heat and often freezing-cold winters, finding a qualified HVAC company in Medford, Oregon or a surrounding area is as important as ever. All Current Electric, Inc. has been servicing the Rogue Valley for years and has a professional and experienced team to get large and small jobs done.
With a team of highly trained electrical contractors and HVAC contractors, All Current Electric, Inc. is one of the best HVAC companies around.
"I'm proud of the team that we've been able to put together." says owner, Chuck McCumber. "Not only are our guys true professionals and skilled at what they do; they are courteous and polite. We hold our heads high knowing that we can get the job done on time and on budget."
All Current Electric, Inc. is one of a few HVAC companies in Medford, Oregon that also does electrical work. The company was founded by electrician, Chuck McCumber and has since grown. They offer heating and air conditioning services including repair and installation. For more information about their heating and air services, visit All Current Electric, Inc. website.
"We focus on doing a great job and doing it at an affordable price." says Chuck McCumber. "And believe me, I get it. I've heard of reports of electrical contractors and HVAC businesses coming in and leaving quite a mess for the homeowner to clean up. That's not our style. When we come to a house to do work, we leave the job as clean (sometimes cleaner) than when we arrived."
With headquarters based in Rogue River, All Current Electric, Inc. is able to provide heating and air to Southern Oregon counties; Jackson and Josephine.
Visit their website or give them a call to learn more about the company and their HVAC and electrical services: http://www.allcurrentelectricinc.com/
CCB#194316
Release ID: 207619