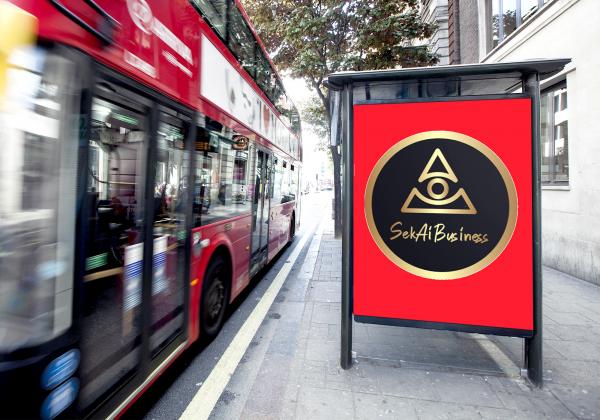 - November 23, 2020 /PressCable/ —
DUBAI, United Arab Emirates – November 22, 2020 – SekAi Business in Dubai has launched Digital Marketing Service which can turn online contents such as blogs to generate a high ROI by combining the latest AI technology.
Know more about SekAi Business AI Driven Digital Marketing
While thousands of brilliant business ideas and products are competing each other on online platforms such as business homepage, social media, on Google, "Digital Marketing Services" which delivers true revenue with a high ROI is launched by SekAi Business.
Brands can be ranked on the first page of Google by using Google Ads service (PPC).
The brand, the products and the services will be listed there and the online presence is guaranteed as long as investing for PPC. However, the brand will be disappeared from Google first page at the moment the investment for PPC stops.
Furthermore, the earlier research resulted that this costly "Leads from PPC" cannot generate a high ROI because the majority of audiences clicks Paid Ads because it is listed very visible position. The audiences are not proactively searching the product/service but they happened to find the Ads positioned above the articles from organic search. The leads are made by those who do not know the brand nor understand the products. These leads from those who are not ready to buy the brands can rarely convert to revenue.
"Many of us are confused by the words such as "Digital", "SEO", "Keyword search", "PPC" and investing quite a lot without fully understanding which services and tools can really deliver what your business wants to achieve. Let's calm down and remind yourself what the success of business is for you. What is your business goals and what Digital Marketing has to do to deliver the needs of your business? Your business needs to generate revenue with a higher ROI by implementing effective digital marketing strategies." said Meraj Syed, Regional Director, MENA Regional Headquarter, SekAi Business.
Click here to know more about: Why Paid Ads cannot generate high quality leads
Posting blog, article, video, podcast, slideshow to online, commonly known as "Content Marketing", is extremely inexpensive digital marketing tool. Anyone can start easily with but its effectiveness and the power are still not fully understood by many of business owners.
Research shows "Content Marketing" generates 55% more traffic, 5 times more leads and 13 times more ROI and costs 62% less than traditional marketing. 97% more backlinks and 434% more indexed pages on search engines. (Sources: DemandMetric)
Meraj continued, "Quality contents can rank higher even top on Google search naturally. Informational contents/posts will remain attracting the audiences for months and years. Content Marketing is not an advertisement. It is an effective tool to build trust to the brand."
The latest AI technology implemented by SekAi Business enables Online Content Marketing strategy to deliver faster result. It pushes your high quality informational contents to several hundreds of high authority websites at one time and rank the contents higher on Google.
SekAi Corporate Business Services L.L.C.
SekAi Business was founded on the basis of a passion with collaboration of Swedish creativity and Japanese technology with 30 years of experience in Media, PR, Marketing, Advertising, Internet and related areas.
SekAi Business focuses on combined digital marketing, PR, and media-related activities to achieve tangible results for customers. This includes, but is not limited to, social media, backlinks building, keyword research, competitor analysis, and content marketing.
The team at SekAi Business work to identify potential ranking obstacles to systematic on-page optimization based on keyword research, which is supported by AI technology.
For more information, visit Sekai Business at http://sekaibusiness.com/
LinkedIn: https://www.linkedin.com/company/sekaibusiness
Release ID: 88986828