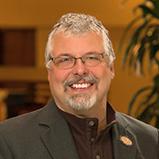 - January 3, 2020 /PressCable/ —
Marathon, FL – AgileCxO, leading research and development institute that studies Agile Performance and builds agile enterprise performance models, has announced that the Canadian firm Berriault & Associates Consulting Group has joined as a Transformation Partner.
Berriault & Associates will join with AgileCxO partners from the United States, China, and Japan who help their clients build high-trust and collaborative performance using the Agile Performance Holarchy® (APH), an organizational operating system rooted in Agile values and self-organization that provides guidance, assessments, and training for all levels of agile leadership.
AgileCxO's Chief Evangelist and principle author Jeff Dalton said, "Berriault and Associates is a perfect fit with AgileCxO. Our partners are smart leaders who focus on long-term culture change as a pathway to success, not "quick-fix agile," and who bring permanent and positive change to their client's culture. Senior Partner Jeremy Berriault said "I am very excited about the strategic partnership between our two organizations. Our values complement each other to ensure we deliver the highest quality and exceed our clients expectations."
AgileCxO partners are independent consulting and coaching organizations that are licensed and certified to deliver certification assessments, training, and coaching based on AgileCxO's models and assessment methods, and who provide innovative solutions that bring greater agility and higher performance to their clients.
ABOUT AgileCxO.org
AgileCxO is a research and development organization that studies agile leadership and builds performance models, training, and organizational certifications for large agile organizations. Our models and methods are used throughout the world to build, sustain, and evaluate large scale agile organizations.
Organizational agile performance assessments, certifications, and training are available through AgileCxO's Transformation Partners.
For more information about expanding your consulting business by becoming an AgileCxO Transformation Partner, contact AgileLeader@agilecxo.org or go to https://agilecxo.org/partner-program/become-a-partner/
ABOUT Berriault and Associates
Berriault and Associates Consulting Group is a consulting firm that focuses on helping organizations improve the value between Business and Technology groups to provide clients with the ability to provide innovative and high-quality products. Through the use of ISO, CMMI, agile frameworks, and APH models, they provide assessments, coaching, and training solutions to meet their client's goals.
Release ID: 88941087