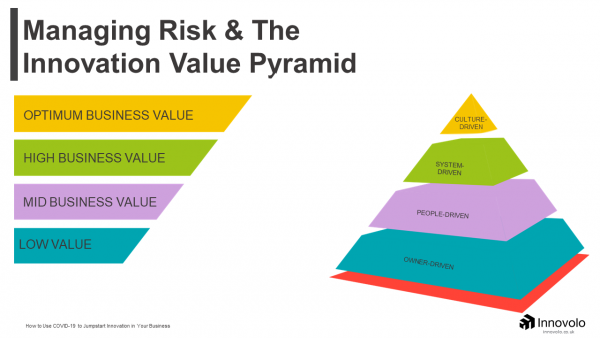 - June 25, 2020 /PressCable/ —
Innovolo announced the launch of the Innovolation Framework, a proprietary agile product research and development outsourcing methodology. The methodology helps inventors and innovators translate their ideas into marketable products by outsourcing product design, prototyping, engineering, development, testing, intellectual property creation, and marketing.
More information about Innovolo is available at https://innovolo.co.uk
Innovolo has unveiled the Innovolation Framework as its core methodology to help clients translate powerful, innovative ideas into marketable products. The packaged innovation management offering is available as an idea-to-sale service or as a tailored solution that gives clients the freedom to manage specific process steps.
The Cornwall-based product innovation support company uses the Innovolation Framework to support new inventions in the fight against global pandemics such as Covid-19. The methodology is supported by Innovolo's team of multidisciplinary experts in industrial design, mechanical design, electrical design, and project management.
Visit https://innovolo.co.uk/our-product-development-design-services for more information.
The Innovolation Framework is designed to help SMEs translate concepts into feasible, scalable upgrades or new products. Key focus areas include end-user satisfaction, collaboration, maintenance of short-term milestones, welcoming change, sustainability, and thoughtful innovativeness.
Innovolo extends innovative product R&D beyond the boundaries of simple outsourcing and towards a complete managed innovation solution. Businesses can now ideate, build, validate, and market their products faster than the competition. The company also offers innovation finance support through HMRC R&D tax relief credits, grant funding, and independent financing.
According to a spokesperson for Innovolo, "We're excited to showcase the Innovolation Framework—our proprietary methodology designed to change the way inventors and innovators work. We've designed this framework to ensure that every great idea receives the support it merits on the journey from concept to market. This framework really upholds our objective of leading systematised creativity."
Innovolo is a Cornwall-based product design and innovation consultancy specializing in physical, software, and hybrid product design, product development, documentation, launch, and post-launch support services. The firm offers a free 20-minute consultation to introduce clients to the Innovolation Framework and other Innovolo services.
For more information about packaged product R&D and to schedule an appointment, visit the URL above.
Release ID: 88965475