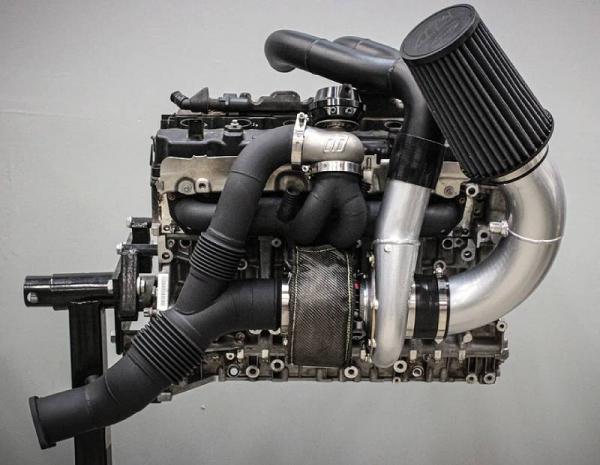 - February 24, 2022 /PressCable/ —
The recent update includes an expanded selection of universal parts, including blow-off valves, boost controllers, fuel injectors, timers, manifolds, and more. The company continues to work with leading brands, such as Garrett, BorgWarner, Precision, and Tial.
More details can be found at: https://www.turbokits.com
Many car enthusiasts wish to increase the performance of their engine, and an aftermarket turbo is one of the most popular ways to achieve this. Recognizing the growing demand for DIY kits and parts, the expanded range from TurboKits.com now supports a wide range of vehicle makes and models.
Owing to improved efficiency and performance, many car manufacturers now incorporate turbochargers into engine design. However, aftermarket options have the ability to improve power and drivability, and are also commonly fitted when a vehicle is being used in competitions.
In its 21 years of business, TurboKits.com has witnessed significant changes across the automotive industry. Its expanded selection of turbo kits reflects the latest developments in modern vehicles, and cover models from manufacturers such as Audi, BMW, Chevy, Chrysler, Dodge, Ford, and more.
The company has also expanded its range of turbo accessories, which now include blankets, cooling, flanges, gaskets, oiling, and vbands. The full selection of parts and accessories are now available for online purchase, and staff members are available to assist with phone inquiries from 9am to 5pm Monday through Friday.
For additional information please see: https://www.turbokits.com/universal-parts/wastegates.html
About TurboKits.com
Established in 2001, TurboKits.com is a leading supplier of aftermarket turbo systems for the automotive, industrial, and recreational markets. In addition to stocking major brands, the company also designs and develops some of the latest forced induction technology available today. The latest update reflects the company's ongoing efforts to remain at the forefront of the industry.
A company representative stated: "Whether you are gunning to shatter a Bonneville Salt Flat record or attain better fuel mileage in your daily driver, TurboKits.com can map out a solution to best suit your needs. Recent developments in forced induction technology are attracting an abundance of customers worldwide."
Interested parties can learn more by visiting: https://www.turbokits.com/turbo-chargers.html
Release ID: 89065585