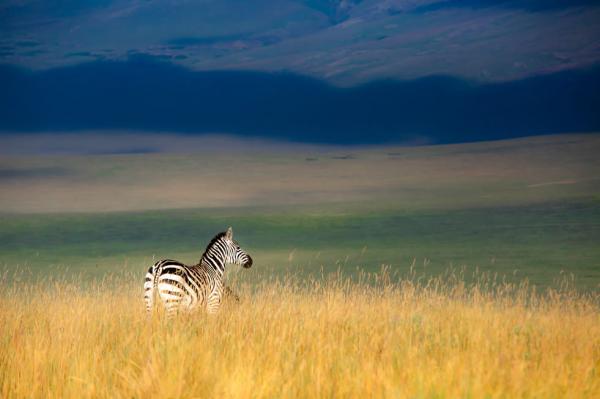 - November 9, 2020 /NewsNetwork/ —
Safari Guru says you could plan your safari breakaway despite Covid-19.
Many people have abandoned dreams of imminent exotic travel and adventure. But the whole scientific world is working on a vaccine that will be fast-tracked and many positive noises are coming from that area – so, there is hope that the end is in sight. Nevertheless, planning significant overseas travel might be risky, but less so when prospective adventurers and ecotourists engage destination specialists to seek out bespoke options, says Safari Guru Deon De Villiers.
Read: Botswana African Travel Specialists Personalised Luxury Guided Bespoke Safaris
One option for Australians dreaming of turning their African safari ambitions into reality, is to book now, therefore working on what they really want, and avoiding 'fully booked' disappointment when travel opens up. Then move dates on if, for any reason, it is best to wait just a little longer. Typically, as many safari camps and lodges are small with limited occupancy, logistically they have had to charge high cancellation or deferment fees, which are often costly, but a small collection of safari tour operators, such as Safari Guru, founded by De Villiers often have networks of contacts at safari lodges, camps and operators, within many of the African countries where the best wildlife experiences are offered.
Thanks to these relationships cultivated over twenty plus years, De Villiers says that moving the dates or even location need not be a costly exercise. Proof of that already exists in the form of the adjusted plans Safari Guru has made for adventurers who were forced to change their plans or to cut their travels short at the onset and continuation of the COVID crisis. Their safari experiences are safely still in the bag to be resumed as soon as it is convenient and safe to do so.
Safaris in Africa are by their nature (excuse the pun) socially distanced. Visitors will find themselves in the middle of nature with only a few other people! But for those who may still be uncomfortable with the idea of travel an even greater 'socially distance' option of a rest break in the wilds are also available. Safari Guru clients from Australia, the UK, and the USA have always had the option of private air travel at their disposal. With contact limited to the travel group and flight crews who undergo frequent testing, air travel can be a low-risk scenario, says De Villiers.
Arriving at a safari destination can be made unbelievably smooth and easy. Even at time of writing, with leaving Australia difficult, most safari countries are satisfied with evidence that international arrivees have recently undergone testing and therefore show a clean bill of health. It is then very possible to be whisked separately through a safari airport as the VIP's that Safari Guru Clients undoubtedly are! The safari countries of Africa treat their tourists friends with white glove service!
Once Safari Guru clients arrive, they will discover that world-class safari accommodation is practicing COVID appropriate protocols and complying with international health requirements. These operators have been working on COVID solutions and have been demonstrating a high level of awareness of the need for good sanitation and distancing since the start of the pandemic. De Villiers says that his company only uses hosts personally very well known to them to ensure that their guests are safe and that these standards are met and even exceeded.
Read: African Travel Specialists Luxury Private Guided Safaris Botswana Kenya Rwanda
De Villiers says planning a safari holiday now is absolutely possible. That may be a little surprising. But he points out the unique points of difference that Safari Guru offers. "We have contacts on the ground in Africa. They're monitoring the situation closely, they're vetting our destinations, camps and lodges, and they're ready to adjust to the needs of our clients, even when that means a change of plans should any scenario materialise."
"We don't plan our guest's safaris based on our criteria. We base them on our clients as individuals, and we make it our business to accommodate their preferences and concerns no matter what these may be. Planning now means avoiding the rush when the world opens up, which seems to be a scenario that is not only hoped-for, but likely, in the not-too-distant future. Meanwhile, many people really need something to look forward to and planning their imminent wildlife escape that is all about them, their needs, their dreams, and their wishes, will certainly give them just that."
"Knowing that we're ready to adjust their plans should the need arise gives our guests the security that they need to go ahead, plan, dream and prepare for a much-needed holiday, and to arrive before the rush that's sure to occur when Australia opens its borders more fully. We are not encouraging people to take risks. On the contrary, our team in Australia and Africa believes that Safari Guru is already able to offer safe travel experiences. As a result, there's no harm in preparing flexible itineraries that offer no-cost changes or postponements if our clients fear that travel may prove to be restricted or unwise for them," he says.
"Safari Guru and its close African partners see themselves as driving a COVID appropriate protocol in conjunction with certain top lodges, camps and operators in safari areas. The team will continue to do so in the months to come," concludes De Villiers.
A time is rapidly approaching when those hoping to enjoy life's most important milestones and most memorable experiences can dare to dream again. If these include the wildlife safari of a lifetime, free of cliche and designed to fulfil every dream of luxury travel and natural splendour, there is no need for them to delay their planning with Safari Guru on their side.
For more information visit the African Travel Specialist | Safari Guru website or call Deon De Villiers on (+61) 0427 782 226.
Syndicated by Baxton Media, The Market Influencers, Your Digital Marketing Agency.
Release ID: 88984481