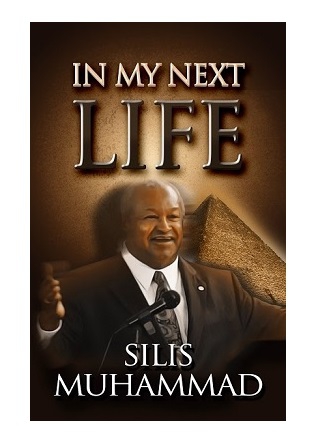 - September 9, 2016 /PressCable/ —
Silis Muhammad, Black/"African American/Afrodescendant Leader, is launching his new book, "In My Next Life". The book is available online, and at Lost-Found Nation of Islam mosque locations, and is expected to become a big hit with fans of African American history and culture.
More information on his book can be found here: http://lfnoihouston.org/h279
"In My Next Life" is the third book Muhammad has authored. The book was written with the aim to educate Black/"African American"/Afrodescendant milennials and the community at-large on decades-long, global spiritual warfare, and its culmination in the present day, as the world has entered the profound and long-awaited Time of Judgement. There's also particular excitement about this launch, because it will put an end to misunderstandings about spiritual events surrounding the author's life and other Muslim leaders that continue to influence Black thought today.
"In My Next Life" sets its main focus on the question, 'What does the future hold for Blacks/"African Americans"/Afrodescendants in America?' Readers will likely find particular interest in information about why Blacks/"African Americans"/Afrodescendants fell from such a lofty culture as ancient Egypt [and before the Ancient Egyptian culture]. The cover art was created by Designonomy and the book is being released by the Lost-Found Nation of Islam.
Silis Muhammad has an academic background in mathematics, history, law, the teachings of the Most Honorable Elijah Muhammad, and Black leadership. This background helped shaped the creation of the book by inspiring Muhammad to help all who choose to understand where the world is on the spiritual continuum as spoken of in Scriptures.
To provide an answer about why he wrote the book, the back cover explains: "If this is the time of fulfillment, what is the Truth of it? Why, across cultures and religions, has the story of death and resurrection been told? Who has died, who is experiencing resurrection, and why was this necessary for humanity?" The book will answer many of these questions for the serious seeker of Truth.
Muhammad has expressed hopes that Blacks/"African Americans"/Afrodescendants would gain knowledge that helps them to rejoin the human families of the earth. This positive outlook from the author is certainly testament to his passion, considering some of the mishaps in communicating topics related to the books focus over the years. For example, Muhammad expresses in the book, "The only leader of nations, in my opinion, who recognizes the "Truth" of the prophecies in the Bible and Holy Qur'an is Dr. Mahmoud Ahmadinejad, former president of the Islamic Republic of Iran. He also recognizes that we, Afrodescendants, are owed reparations from the U.S. and Great Britain, et al."
The author acknowledged those that helped in the creation of the book, saying: "A small army of people helped with this book."
Those interested in learning more about the book can visit here: http://lfnoihouston.org/h279
Release ID: 132032