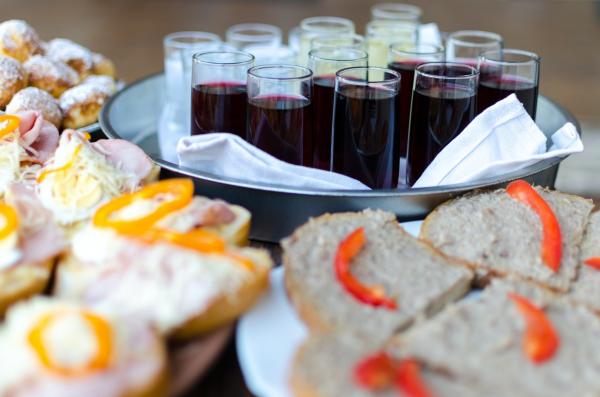 - August 25, 2020 /NewsNetwork/ —
How to Choose a Perfect Venue for Private Functions and Conferences
Although conferences are strictly business while private functions are for celebration and relaxation, choosing the ideal venue is a make-or-break decision. According to Bathurst hospitality entrepreneur Robyn Hanney, who is known for her magnificent historical venue and the events it can host, both business and private functions require similar selection criteria. We take a closer look at some of the points she raises and the factors event planners should take into consideration when choosing venues.
Read: Accommodation Bathurst Affordable Bed and Breakfast Guest House Places to Stay
1. Memorable Venues Make for Memorable Events
Finding a space with catering facilities and a hall with tables and chairs is easy enough, but these two basics don't necessarily make for a memorable event.
"Special spaces make special memories," says Robyn, "and my clients invest in events because they want their function to be remembered for all the right reasons. For example, Holmhurst Guest House in Bathurst is completely unique. It's a historical building with gracious grounds and magnificent views. Just being here is enough to make attendees realize that something significant is about to happen. They're expecting something extraordinary, and they're receptive to the event's message and purpose."
2. Ample Space and Privacy
When people organize events, they need private rooms with enough space for all delegates and guests. Robyn points out a fact that may seem obvious, but that some of us may have felt the lack of in the past: "You don't want distractions. If it's a private function, it's about the person or event it is held in honour of. If it's a business conference, delegates need to be able to concentrate on the speakers. It's impossible to focus in cramped, awkward quarters or when random strangers keep passing through."
"During my career, I have worked in several managerial positions, and I've seen entire events cancelled, or moved at the last minute, because the hosts and event planners failed to ensure that space and privacy were adequate," she says. "Good staff management on the part of the hosts is also important. For example, waiters shouldn't move between tables during speeches. Again, it comes down to maintaining a distraction-free environment."
Read: Bathurst Accommodation Quality and Affordable B & B Guest House New South Wales
3. A Service-Oriented Host
There's no room for rigidity in the hospitality industry. Event hosts need to have a guest-oriented mentality. "You can't refuse requests just because they're last-minute, and you can't expect schedules to run like clockwork," Robyn remarks. "I'd say that on most occasions when I've hosted events, people tended to be a little behind schedule rather than ahead of it. That means we have to be ready to adapt our plans and direct our staff accordingly."
"We also have to be ready to help with details we may not have been told to consider beforehand. For example, we may not have known that the bridegroom wants to accompany his speech with a slideshow, or that the CEO's assistant needs a desk and chair to herself. Whatever the need, we have to try and meet it if it's at all possible to do so."
Robyn asserts that good event planning is all about communication. "The venue's manager must be ready to talk, listen, and ask questions. Even the most efficient event organizer can forget a small but important detail. I look for gaps in the specifications and if I see one, I'll check with the client. Good service means clarifying expectations, and I want Holmhurst to be remembered as having fulfilled every one of them to perfection."
For more information and to book your stay at Holmhurst Guest House visit, HOLMHURST – Affordable B & B Accommodation in Bathurst or call 0434 937 306
Release ID: 88973257