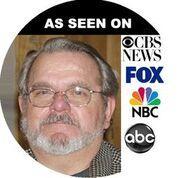 - March 21, 2020 /PressCable/ —
Preston Hatchell, the leading internet marketer in Sioux Falls, SD has launched a website dedicated to helping those who are interested in building an online residual income.
For more information see http://prestonhatchell.com
Preston Hatchell has launched this website, Internet Marketing New Beginnings, to share with others his journey in internet marketing. He hopes that those interested in success online will be able to avoid some of the traps he fell in and benefit from his experience.
Preston is dedicated to providing quality content for all his visitors. He has chosen the symbol of the new growth on fern plants to illustrate his intent for anyone exploring the world of internet marketing.
He believes that in addition to milestones that mark new beginnings like birth, first day at school, graduation, marriage, and becoming a parent everyone can choose to have a new beginning each day.
While working in New Zealand Preston noticed the new growth of ferns as he would walk in the countryside and walk through the natural wilderness. He saw huge ferns growing everywhere. He learned that the Maori call the new grown of ferns Koru, and it represents New Beginnings or New Life.
He states that his mission and the purpose in launching this site to provide New Beginnings for business owners, from beginners to seasoned business owners with useful and valuable content about different aspects of building their business. He has included a Resource page and several banners supporting quality products on his site that he personally uses and endorses.
Visitors will find several offerings on this helpful website. One is a report entitled "Social Media Smart – Using Social Media To Boost Your Brand." Another is "Discover Why Affiliate Marketing No Longer Works and What to Do About It."
As Preston Hatchell launches his New Beginnings Website he is offering a range of free resources explaining how to build a profitable online business without products and no experience.
For more information see the above URL.
Release ID: 88950245