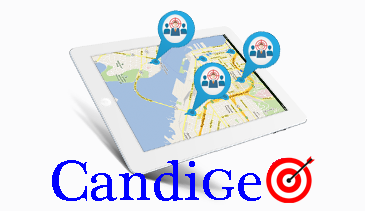 - November 15, 2020 /PressCable/ —
Google Adwords political ads have been dropped by an influential top Southern California digital political consultant company serving San Diego, Los Angeles, Riverside, San Bernardino, Ventura, Kern and Imperial Counties. The action comes after conducting a secret year long comparison study and analysis of Google Adwords effectiveness vs Geo Targeting IP WI-FI Advertising, ePolitical USA owner of the digital political tool box service brand CandiMALL GOTV Store, found the a Adwords to not be cost effective because of their recent policy changes on delivery of political ads more than double the cost of Geo targeted WI-FI Advertising.
ePoltitical USA, whose digital branded tools from CandiMALL are now available nationwide, has decided to remove Google Adwords all together from their political campaign toolbox and replacing them with cookie free one to one Geo Targeted IP Wifi Advertising they have branded as CandiGEO IP Advertising. ePUSA said they will remain open to bringing Adwords back in if they can revert back their old policy or a modified version of that policy that could meet GOTV, get out the vote, goals of their candidate clients.
ePoltical USA,Founder and digital political tools inventor AD "Tony" Inocentes, Sr, who worked on his first political campaign in 1964, said "I am a pioneer of political advertising on the internet, starting with Yahoo in 1998 and have gone on to manage advertising on most social platforms including Google soon after all the copy cats began. Google has over reacted to the public, media, and government concerns. Their over reaching policy is easy to fix but like Facebook and Twitter they have caved in to the pressures. I encourage them to find the easy solution, Google is welcome to call me too if they want my opinion. But for now we will move on to offering a cookie free one to one Geo targeted WIFI IP ad solution that has proven to be more cost effective and exceeding our GOTV goals."
The service is branded CandiGEO is currently priced at an introductory rate for delivery and ad creation. Additionally there is an upgrade option that offers interactive artificial intelligence at the landing page with videos that include better analytics.
CandiMALL GOTV Store's political toolbox suite consist of digital outreach tools. They delivered millions of candidate's messages during the COVID-19 pandemic which forced candidates to rethink their voter outreach plans. Their toolbox contains robo calls, robo polls, emails, text messages, voicemail drops, social media ads, and there newest innovations, promo robos, geo targeted wifi ads, and a new secret delivery service they call Stealth which delivers a blend voice drops, and texts, that link to video ads or landing pages. CandiMALL GOTV Store also develops websites, graphic art, interactive personalized videos, and they provide services for reputation management and consulting all for politics since 1973.
CandiMALLs founder Inocentes who hails from the Los Angeles Harbor Area originally, is the recognized inventor of political robo calls, robo polls, promo robos, which is the 2020 reinvention of the robo call, and the newest digital weapon branded Stealth. Asked about the increased volume of business the company handled during the Presidential election, he said "This was the greatest GOTV Outreachvolume we have ever delivered and we met the challenge. Our volume was triple our norm because the pandemic changed all the candidates GOTV campaign strategies and we also saw a steep increase in our California political services because of consolidated election schedules."
Inocentes further stated, "CandiMALL GOTV Store's pricing brings in a lot of candidates and their political consultants because the pricing is the most reasonable and for some services the lowest in the country and our customer service is unquestionably solid and diligent."
CandiMALL GOTV Store is the political tool brand of ePolitical USA which is a member of the business, political and non profit promoter syndication Chemeria Consultancy founded in 1973 by AD "Tony" Inocentes.
Release ID: 88985749