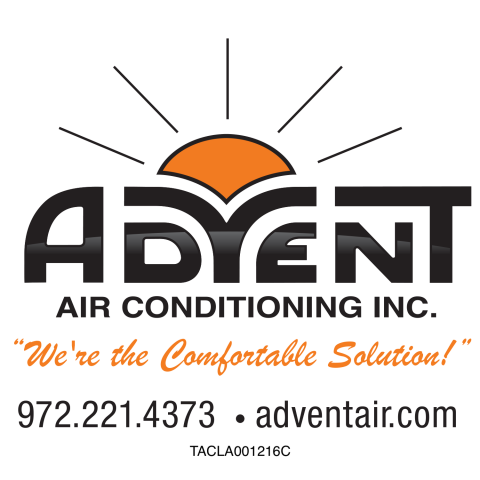 - August 23, 2018 /PressCable/ —
Advent Air has completed an install for Chris Krok, a respected and well known radio host in the Dallas-Fort Worth, TX area. During the installation, he learned that not all air conditioning systems are made equal and not all installations are done correctly. And Krok wants to share this important information with consumers.
According to EPA estimates, about half of the energy used by the average home goes into heating and cooling the home. Unfortunately, what often happens is people purchase an expensive system, but it will be improperly installed and therefore will not be able to do what it had been designed to do. As a result, home energy costs can rise dramatically.
A common misconception is that air conditioning is simply blowing cold air into a room. In reality, a properly installed HVAC system will remove heat and remove humidity and that is what provides a comfortable living environment.
One of the key things any homeowner needs to consider is called room by room heat load. In order to to know the proper size system to install, a room by room heat load calculation needs to be done for every home.
According to a recent test from Texas A&M, 90-95% of homes have not had an accurate heat load calculation.
Advent Air technicians have completed extensive training on this technique and use the latest technology and laser measurements in every room of the house to take into account room and window size and location so that the best system can be properly installed for the homeowner.
More information on proper installation of an HVAC system can be found at http://adventair.com.
Another important consideration for proper installation is air flow in the home. Airflow controls how the system breathes. If the system can not draw in enough air or if there is too much restriction because duct work is not properly sized, it will put too much pressure on the inside components of the unit, and shorten the life of the entire system.
As long as the heating and cooling system is installed correctly, a homeowner can expect to get the full life of it which is normally 12 to 15 years. Advent Air accurately measures the air flow and will make sure the home has the proper location of the vents and right duct size for optimal efficiency.
Advent Air accurately factors in all the relevant data, such as the home's orientation, air flow, duct size, vent location, insulation levels, room sizes, window types, and much more to ensure each homeowner is able to purchase the correct system for their unique needs and guarantees that it will be properly installed.
Interested parties can find more information by visiting the above-mentioned website.
Release ID: 396495