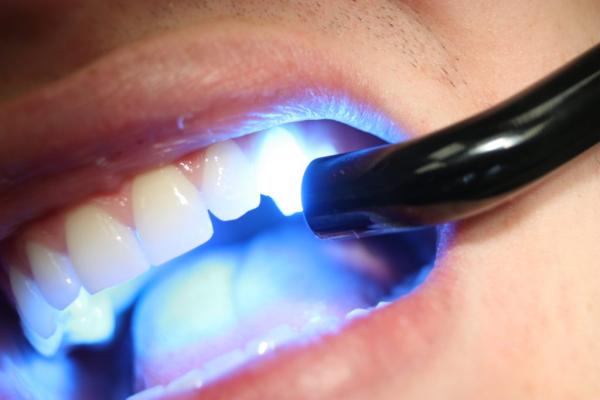 - August 23, 2019 /PressCable/ —
The demand forprofessional teeth whitening and laser teeth whitening treatments has increased tremendously over the last few years in Markham Ontario and Greater Toronto Area. This is because it is the easiest way to achieve a whiter smile fast in 1 hour.
Advanced White Teeth whitening new location in Markham offers the highest standards in delivering fast, pain free and over 8 shades brighter smile. Laser teeth whitening location in Markham is located at 8333 Kennedy Road Unit 2016 Unionville, ON L3R 1J5.
Local residents in Markham Ontario and surrounding areas looking for an effective, fast and affordable teeth whitening treatment with over 8 shades whiter smile can schedule an appointment online by clicking on link below:
https://advancedwhite.ca/markham-teeth-whitening-clinic
Also, residents in Markham have the option to call Advanced White teeth whitening team directly at 647.931.3332 to book appointment and to get all their questions answered.
Advanced White Markham location pairs a friendly, knowledgeable teeth whitening staff with the latest non-invasive whitening treatments using LED technology to ensure patients receive the best oral care they need fast and pain free.
New Markham Teeth Whitening location has been setup to provide a wide range of state-of-the-art In-Office and Mobile Laser Teeth Whitening services – including Home Teeth Whitening Kit, Mr. Black Charcoal Teeth Whitening Powder and buy Teeth Whitening Gift Certificates for Friends and family to create positive changes to their smile.
"What separates Advanced White Teeth Whitening from other clinic in Markham is it's relentless focus on customer experience every time they come in for an appointment."
Advanced White is also proud to announce its new Home Teeth Whitening Kit to Markham Ontario residents at 20% discounts. People in Markham and GTA interested to learn more about Home Teeth Whitening Kit can click this link below:
https://teethwhiteningkit.ca (Canada)
https://teethwhiteninghomekit.com/ (The USA)
About Advanced White
Advanced White provides professional state-of-the-art In Office and Mobile Laser Teeth Whitening services to clients in Markham, Richmond Hill, Brampton, Woodbridge, Danforth, Toronto and Greater Toronto Area. The company's highly skilled teeth whitening staff apply the latest LED Laser whitening technology and techniques for high-quality, comprehensive, teeth whitening experience for adults and seniors.
Residents in Markham ON and surrounding areas looking for an effective, fast and affordable teeth whitening treatment with over 8 shades whiter smile can schedule an appointment online by clicking on link below:
https://advancedwhite.ca/markham-teeth-whitening-clinic
Other Locations in GTA:
For more information, please visit https://advancedwhite.ca
Teeth Whitening Brampton: https://advancedwhite.ca/teeth-whitening-brampton
Teeth Whitening Woodbridge: https://advancedwhite.ca/woodbridge-vaughan-teeth-whitening
Teeth Whitening Toronto: https://advancedwhite.ca/teeth-whitening-toronto
Teeth Whitening Richmond Hill: https://advancedwhite.ca/teeth-whitening-richmond-hill
Teeth Whitening Toronto Midtown: https://advancedwhite.ca/teeth-whitening-toronto-3050-yonge-st-203/
Teeth Whitening Danforth: https://advancedwhite.ca/teeth-whitening-danforth
Release ID: 88911233