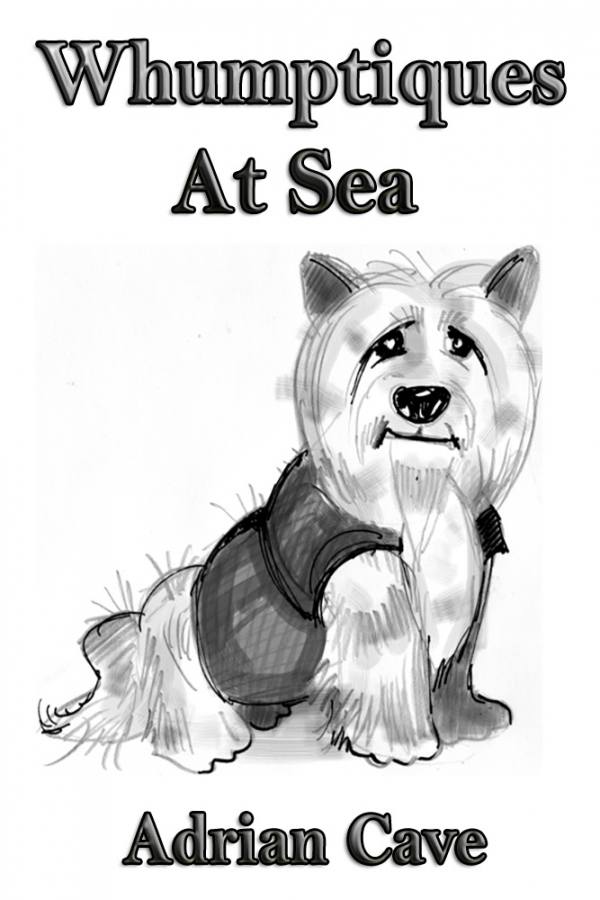 - January 17, 2016 /PressCable/ —
Jan 17, 2016:
Whumptiques at Sea, a new book for children was released by Adrian Cave in a small press meet here today. The book is about the story of a dog Whumptiques. Adrian is also going to publish the third book Whumptiques in New York in a few months.
Speaking to media, Adrian stated, "Yes, my new book is available in kindle edition for children. Children love dogs and puppies, and my book is the story of a naughty little dog Whumptiques. It is about how he gets into a problem and finds ways to overcome from that trouble." He further added, "Soon I m going to launch a few more books in the series and novels for horror and romance lovers."
Whumptiques at Sea is the story of littler naughty dog. He has black and silvery hair, and always looks for some play time with lots of mischief, as dogs do. The story shows how one day Whumptiques gets into even bigger problem than he could think about. The plot has adventure, action, travel and a number of different animals, locations and people. The book is filled with humour and fun.
Adrian is also working on third book of the series called Whumptiques in New York. He is going to launch a number of these types of books all about a little scotty dog, a mongrel, who by accident gets stuck on a cruise ship, and ends up sailing the world, visiting all different cities and countries.
Adrian has written a wide series of books in the horror and romance genre in the past. These include Dances with Demons and Dreams of Nightmares. His book 'Ashes' is already published this week. These are a series of books about Strigoi or Romanian Vampires, books of vampires, werewolves, witches, family bonds, love and romance
Release ID: 101407