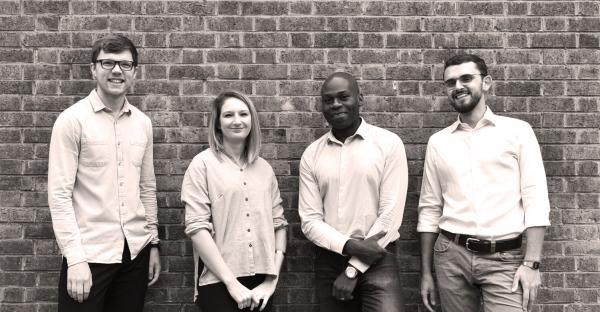 - October 8, 2021 /PressCable/ —
Ade Architecture commenced renovation works on site after being contracted by the distinguished Furnivall Sculling Club to carry out internal remodelling with additional new facilities. The rowing club, located on the tideway in Hammersmith, London, was previously known as the world's first rowing club for women, founded by Dr Frederick James Furnivall in 1896 and is currently celebrating its 125th anniversary. Originally called Hammersmith Sculling Club, it changed its name in 1901 to Furnivall Sculling Club for Girls and Men. Ade Architecture is expected to complete the renovations in November. Interested parties can view Ade Architecture details at: https://www.ade-architecture.co.uk
Ade Architecture a renowned RIBA chartered architectural practice, based in College Mews, Wandsworth, south-west London, specialises in high-end residential refurbishment, property remodelling and commercial projects covering Wandsworth, Chelsea, Fulham, and surrounding London boroughs.
Providing a hands-on approach, whether for high-end residential clients or commercial projects, Ade Architecture's reputation for attention to detail and ability to meet strict timelines within agreed budgets has seen the practice win two Wandsworth Council Design Awards along with regular features in numerous publications and lifestyle magazines, including The Saturday Times, The Sunday Times, and Nappy Valley
Well established in south-west London as a company who deliver exceptional quality builds, and with a team led by founder Daniel Adeshile, Ade Architecture provide well managed projects taking clients through all 7 architectural stages to completion of each project.
Feasibility – Client provides details of requirements. Ade Architecture produce a design brief with build costs, timescales and statutory local authority requirements and any additional contractors or consultants who may be required. Ade Architecture discuss the brief with the client and answer any queries which may arise.
Concept Design – Following the design brief Ade Architecture prepare the draft budget, project schedule and profile design proposal.
Scheme design – Once signed off an application is made with accompanying building regulation drawings and tender drawings to the local authority.
Detail Design – Consultation with Structural Engineers and Party Wall Surveyors may be required during the design process to comply with Building Regulations. Drawings, specification documentation, costings and project details are submitted for tender to prospective building contractors.
Construction Phase – Build contracts will be produced for the client and contractor once the cost and contractor has been agreed. Ade Architecture will oversee and work with the contractor and any subcontractor over the build project, discussing any queries which may come up over the course of the construction.
Project Completion Phase – This is the handover and close out stage where Ade Architecture will oversee the finishing stages of the build and fit out. During this time liaison is with the client, contractors, any sub-contractors, and specialist suppliers. Ade Architecture will direct the contractor to complete any remedial snagging issue which may arise before handover.
Post Contract Monitoring Phase – This is the in-use phase where a client may ask Ade Architecture to assess the build efficiency whilst the client is in residence and provide details of any adjustments which may be required.
Daniel Adeshile, an architect for over 25 years and RIBA Member has built a strong architectural team with extensive construction knowledge allowing company growth year after year. Masters of remodelling high end contemporary residential properties the firm has built a reputation in Wandsworth, Chelsea, Fulham and the surrounding south-west London property market for quality, attention to detail, and exceptional expertise throughout the build process.
Enjoy a virtual tour of previous builds here.
Experienced in conversions, listed buildings, and working in conservation areas, sensitive to development, design, and structure with an excellent record helps the practice maintain strong client relationships with many who trust Ade Architecture's ethics, standards, and results returning for additional services and providing numerous client referrals.
Highly creative, Ade Architecture removes the stress and worry that can accompany the planning and design of remodelling, renovation, or extension of the home to become a listening ear, understanding individual client goals, taking the concept to create bespoke inspiring structures and elegant spaces making the clients vision a reality. The practice ensures each project is completed with high quality materials and to the highest standards whilst remaining sustainably and environmentally responsible.
Ade Architecture have earned a reputation of excellence, able to understand every aspect of the individual clients' project. Full consultations are carried out prior to commencing any projects, making the client process as smooth as possible and Ade Architecture can oversee the entire project keeping disruption to a minimum, managing expectations, whether adding space to a property, fitting out or remodelling spaces to create an effective internal flow.
The practice known for a strong passion for architecture and design welcomes comments and questions from clients who have an interest in contemporary design elements. The reason is simply to conveys what is achievable from concept to completion.
Residents in Wandsworth, Chelsea, Fulham, and surrounding south-west London boroughs who enjoy modern contemporary touches and other interested individuals in need of consultation can contact Daniel and his team at: https://www.ade-architecture.co.uk
Release ID: 89048419