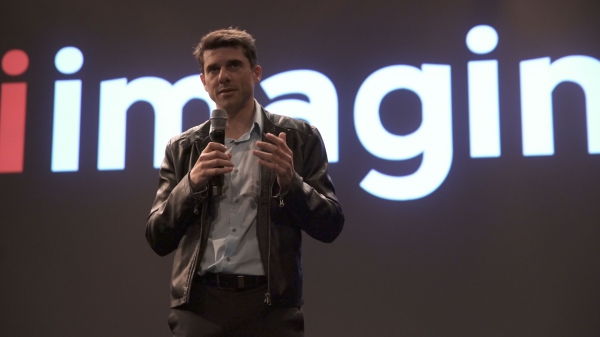 - September 13, 2017 /PressCable/ —
'Pii' is Passion, Income and Impact and, according to Adam Radly's "Theory Of Pii", the pursuit of all three at the same time will cause a lot of other things in life to fall into place. Soon, the Theory Of Pii will be in an app.
Why should we listen to Adam Radly? Adam Radly's Tedx Talk about Passion about passion has more than one million views, he invented the world's first open source philosophy ("Maximum Positive Impact") while setting up a health enter for a village in Mali (west Africa) and he created an event called World Reconciliation Day where he spent the day with Nelson Mandela and his company had grown big enough to donate one million dollars to Nelson Mandela's charity.
Adam Radly said "The response to my Tedx Talk was overwhelming but there were also a lot people for some practical guides that could allow them to implement the concepts I discussed in the talk in their day to day lives. So I created the 'Theory Of Pie'."
In a more detailed blog post on Adam Radly's site, he suggests the following simple steps:
Step 1: Passion
Create a list of the five things that you are most passionate about and rank them from most passionate to least passionate
Step 2: Income
Create a list of five things that you can do to earn an income and rank them in order of highest earning capacity to lowest earning capacity.
Step 3: Impact
Create a list of five things that you can do that will have a positive impact and rank them from biggest impact to smallest impact.
Step 4: Find your focal point
The items at the top of your three lists combine to become your focal point. For example, you are passionate about yoga, earn income as a marketing manager and have an impact by donating time to the local homeless kitchen. There's nothing wring with this life but it' not as focused as it could be. It takes some discipline to live this life because this person is only passionate about one of the three activities.
Step 5: Increase the Gravity of your focal point
Gravity is a measure of how strongly you are attracted to the three activities at the top of your lists. For example, if you are (theoretically) most passionate about yoga, you can earn the largest income form teaching yoga and you can have the biggest impact by teaching yoga then you need any discipline to live this way. You will spring out of bed everyday to do what you love, make a pile of cash and earn the respect of your community after you positively impact so meany lives.
Off course this is 'theoretical'. In reality, you might have to look at other items on your list (that are not in the top position) in order to find the overlap between activities required to maximize the gravity of your focal point.
"We are developing some apps and tools to help people apply the Theory Of Pii. They are only weeks away", said Adam Radly.
About Adam Radly
Adam Radly invented the world's first open source philosophy while setting up a health enter for a village in Mali (west Africa). He created an event called World Reconciliation Day where he spent the day with Nelson Mandela and his company had grown big enough to donate one million dollars to Nelson Mandela's charity. His Tedx Talk about passion has received more than 1 million views. Media contact: media@iimagine.org
Release ID: 238498