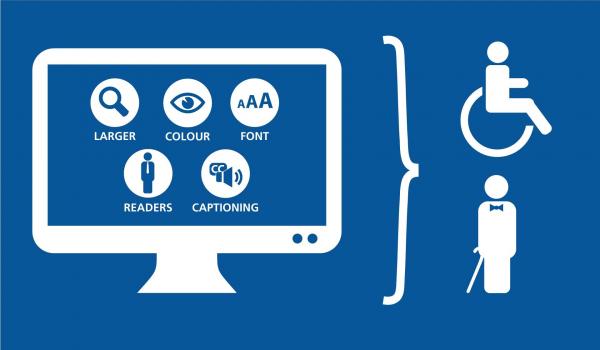 - September 30, 2021 /PressCable/ —
Fayetteville, NC-based Ada Access Granted announces the launch of its updated web accessibility service. By making websites compliant with the Americans with Disabilities Act (ADA), the company helps clients avoid costly litigation.
More information about Ada Access Granted is available via https://adaaccessgranted.com
This updated service was launched to help clients navigate the technical and legal ramifications of the ADA on online spaces. It is geared towards small businesses, which often do not have a legal team to help them implement these new rules.
Ada Access Granted explains that when the ADA was passed in 1990, there was no specific requirement for websites to be accessible to the differently-abled. Given the ubiquity of the internet, however, courts have begun considering websites places of public accommodation, hence the need for ADA compliance.
Adhering to these stipulations can be complex, however, as it involves both front-end and back-end modifications to a website. As such, Ada Access Granted offers expert services to help clients comply with all the guidelines and avoid lawsuits.
ADA compliance is required for businesses in the service industry, such as stores, hotels, theaters, and restaurants, among others. This also applies to enterprises that have sole proprietorship and those that have 15 employees or more.
At the onset of each engagement, the company conducts a thorough audit to review a website's current compliance status. Afterward, Ada Access Granted will provide a detailed roadmap towards full compliance.
Clients who tap Ada Access Granted will receive an ADA compliance certificate that is valid year-round. This also includes compliance with WCAG 2.1, Section 508, and EN 301549, which ensures that a client will have no legal liabilities whatsoever.
Ada Access Granted enables websites to have common accessibility features such as a text reader, keyboard navigation, blinks blocking, and contrast options. The company ensures that these features are seamlessly integrated with existing websites, so there is no need to rebuild them from the ground up.
A spokesperson says: "Accessibility is no longer just a requirement for brick-and-mortar stores. If you're in the service industry, your website must comply with ADA guidelines lest you face hefty fines."
Further information about Ada Access Granted and its services is available through the URL above.
Release ID: 89043974