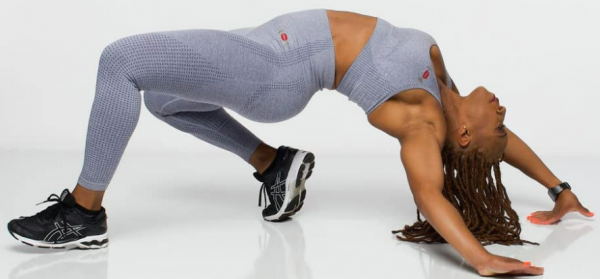 - December 1, 2021 /PressCable/ —
The updated range provides customers with long-lasting, cruelty-free, and paraben-free lipsticks and lip glosses. Amongst the offerings is the dark plum-colored Dazzle Lip Gloss, which is described in detail on its product page. Prospective buyers are informed of its application process, which involves either one or two coats, depending on the wearer's preference.
More details can be found at:
https://gymreadylips.com
With the updated range, customers have access to affordable and aesthetically pleasing products such as the Fall In Love Liquid Lipstick. The website lists various ingredients present in the lipstick and explains their benefits. For example, prospective buyers learn that one ingredient, grapeseed oil, is full of vitamin E, antioxidants, and linoleic acid. Linoleic acid nourishes, soothes, and repairs the skin, while vitamin E maintains its firmness and smoothness.
Finding the right activewear can often prove challenging due to problems with sizing and quality. Appropriate products are essential in this field to avoid issues such as skin irritation and performance-compromising tightness.
Products such as Gym Ready Lips' Camouflage Leggings ensure that customers do not have to face common difficulties with activewear, thanks to technology that efficiently absorbs sweat and releases moisture. In order to cater to different body shapes, the leggings are offered in four different sizes: small, medium, large, and extra-large. To ensure aesthetic as well as physical comfort, the leggings are offered in blue, dark gray, light gray, pink, and purple.
The website's activewear range also includes shorts, sleeveless tops, short-sleeved tops, long-sleeved tops, and more.
Gym Ready Lips is a company emphasizing women's beauty within the context of active lifestyles. In addition to its high-quality lip glosses, lipsticks, and activewear, the website also offers a blog focusing on diet and fitness. Customers are given access to social media links, including Twitter, Instagram, and Facebook, with the website additionally featuring highlights from the company's Instagram page.
A spokesperson for the company said: "Gym Ready Lips is beauty for the active woman. The lips represent beauty, and the barbell represents strength. We pride ourselves in empowering women through beauty, wellness, and mindfulness. We have the best in lipstick, lip gloss, and athleisure wear."
All interested parties can find further information at:
https://gymreadylips.com
Release ID: 89055117