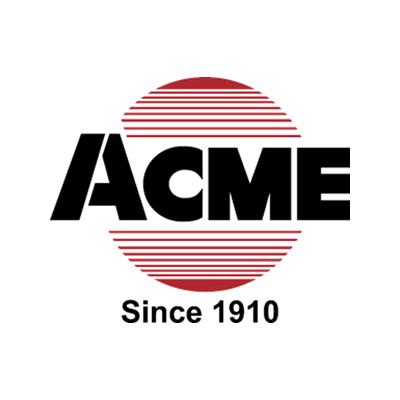 - October 19, 2020 /PressCable/ —
The RIA (Robotic Industries Association) has awarded the Acme Manufacturing Company the status of "Certified Robotic Integrator."
Acme Manufacturing is a global leader in manufacturing robotic finishing systems and centerless grinding machines. Acme provides automation solutions for metal finishing tasks that include deburring, polishing, buffing, and grinding. As a "Robotic Integrator" Acme analyzes robotic systems with the goal of creating and putting into production a plan for robotic automation.
A North America based trade group founded in 1974, the RIA was organized to serve the robotics industry. The only one of its kind in North America, the organization tests and audits robotic integrator companies with the goal of assessing their experience and competency, to see that they meet compliance with industry best practices, not the least of which is meeting the market safety requirements. RIA is located at 900 Victors Way, Suite 140, Ann Arbor, MI 48108 and can be contacted at (734) 994-6088.
Acme is now a member of a small group of integrators listed as having received RIA certification. Said Jack Karagozian, Acme's VP Global Sales Engineering "As a lead for our sales team, it's essential to know that today, and into the future, we continually operate at the highest level of safety compliance for our customers and our employees. The RIA membership and certification ensures our company maintains the commitment to stay in front. It's a win-win for everyone."
To become certified, Acme Manufacturing had to undergo rigorous on site auditing and testing of key Acme personnel.
According to Clark Merriman, Acme's VP Quality & Global Supply Chain "I am very proud that Acme Manufacturing Company is the newest RIA Certified Robotic Integrator. Acme's recognition as a Certified Integrator helps potential customers differentiate Acme from less qualified integrators. Certification is confirmation that professional design, safety evaluation and maintainability are at the heart of every Acme system. The certification has not changed how Acme builds systems but rather is an independent recognition of Acme's dedication to safety and quality."
Acme is also ISO 9001:2015 registered and a Fanuc Level IV Servicing Integrator.
Acme Manufacturing Company can be contacted at:
4240 N. Atlantic Blvd. Auburn Hills, Michigan 48326
248-393-7300
Release ID: 88981114