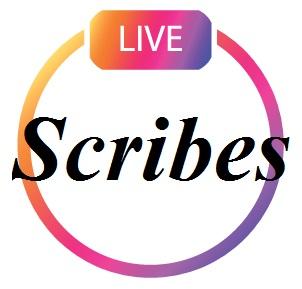 - July 21, 2020 /PressCable/ —
LiveScribes has launched its transcription service for entrepreneurs, teachers, YouTubers, and Facebook Live users.
More information is available at https://livescribes.net.
The newly launched service by LiveScribes provides fast, affordable, and highly accurate transcription.
LiveScribes prioritizes accuracy to ensure each and every word in an audio file is correct, making every speech, presentation, YouTube, or Facebook Live audio file an asset for clients' businesses.
Auto speech to text services boast about 80-90% accuracy. Artificial intelligence cannot be completely trusted to accurately transcribe important audio files.
The highly skilled team at LiveScribes goes one step further for its clients perfecting and polishing as well as eliminating verbal stumbles and mishaps creating a worry-free transcript. Clients can be relieved that with LiveScribes' focus on quality, the transcript will be free of typos and text errors and no editing will be required after receiving the transcript back.
LiveScribes turns an audio file into a text, Word, or pdf file. It also assigns a specific account specialist to the client's account to make sure the perfect, polished document is delivered.
LiveScribes partners with its clients to empower their business to always have something to place in their customers' hands to maintain connection and build stronger business relationships.
The company uses a three-step process. First it uploads the client's audio files via Dropbox, Google Drive or from a link sent. Next the personal account specialist gets in touch to clarify preferences and format with the client. Lastly the client receives the polished document returned via their preferred means.
LiveScribes offers competitive and affordable prices. A 10-minute audio transcription costs $10, while a one-minute audio transcription costs $1.
LiveScribes works with clients across all industries and media channels. The team has completed over one trillion lines of text and consists of an all-American staff.
For more information about LiveScribes visit the website listed above or call 512-572-2939.
Release ID: 88969368