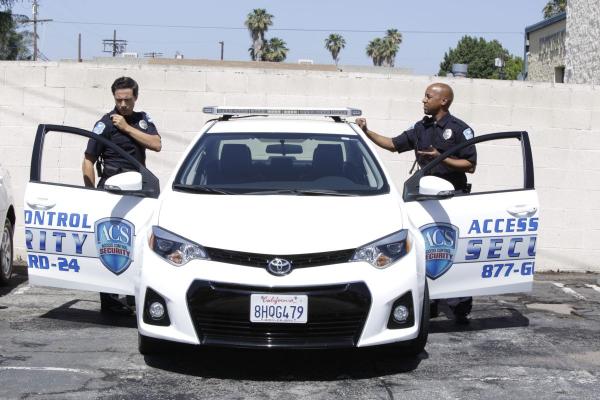 - February 6, 2020 /PressCable/ —
Access Control Security (ACS) is an experienced security guard company – providing exceptionally trained security guards and patrol services to a whole range of clientele, fulfilling a multitude of security and patrolling requirement services that are across the board. ACS was founded over a quarter century ago and due to them being committed to individual client needs has made them not only last but also flourish. To ascertain that they are providing second to none security services that are reliable, finely-tuned, professional and of high quality, ACS employs cutting edge accountability technology.
Founded in 1992 as a family business by Reza Jalala and Farishta Jalala, Access Control Security has grown by leaps and bounds. Their encompassing security services have evolved and now include a whole range comprising of Security Guard Services, Residence Services, Commercial and Industrial Security, Special Events, Institution, and Others. ACS implements accountability incorporated technology to drive their security services providing business. GPS technology facilitates communication and networking for ACS' patrol services and provides improved security with computerized system keeping the supervisors and officers connected and organized. ACS also uses the state-of-art Computerized Scanning System (Detex System) to stay ahead and render rounded security services.
The founders, director of operations and employees of Access Control Security (ACS) have ample experience in security guard services, supervision and loss prevention. With more than 200 employees and reserve security officers, ACS is one of the biggest players in the security provider industry in California. Only the most qualified security officers who are fully licensed and verified by the California Bureau of Security and Investigative Services (BSIS) as well as completely in compliance of the standards set by the State of California are hired by ACS. In ascertaining highly functional security providence, the staff hired by ACS is put through a model industry program that's rigorous.
ACS' operation takes into account customer convenience. Their client-centric approach is evident by their 24/7 security services promptly fulfilling the needs of clients. No long-term contract is required – if a client isn't gratified, the business can be canceled at any given time. Clients contacting ACS personnel on duty is enabled by the officers' use of long-range radios and cell phones. For ACS, customer satisfaction is paramount and they meet it by being impeccably efficient and competitive.
With company values, that are, "Integrity, Vigilance and Helpfulness," at its core, Access Control Security strives to deliver nothing but the summa cum laude of security and patrol services.
ACS can be reached at the following contact information:
Access Control Security
18317 Napa St, Northridge, CA 91325
(818) 349-0029
Release ID: 88945340