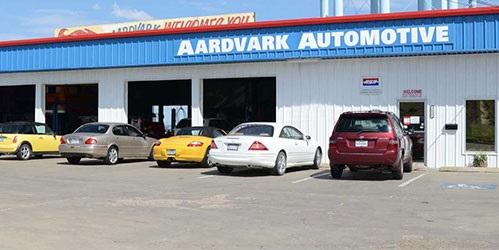 - November 3, 2020 /PressCable/ —
Despite the delay caused by the COVID-19 pandemic Aardvark Automotive in Amarillo, Texas is once again offering residents the chance to nominate someone, or personally enter to win a gently used car through the Wheels to Prosper Program. Aardvark Automotive has participated in the Wheels to Prosper Program each year since its inception in 2011.
According to Brandon Anderson, owner of Aardvark Automotive, "We're thrilled to be able to participate in the Wheels to Prosper Program for the 10th consecutive year. In fact, due to the extraordinary challenges that 2020 has presented, giving away a vehicle this year to a deserving individual or family means more than ever."
Continuing he adds, "We did have to delay our entry period, due to the pandemic, but we are so excited to be able to award one of our neighbors with a reliable vehicle. We feel so blessed to be able to participate in the contest, and as far as we're concerned it's better late than never—when it comes to giving someone a helping hand."
"We plan to announce the winner on November 21, 2020. Hopefully, we can help make a deserving winner very happy right before the start of the holiday season," he says. The used vehicle awarded will be in perfect working condition, after undergoing comprehensive inspections, and minor repairs to make sure the car is safe, sound, and reliable.
The Wheels to Prosper initiative awards a worthy and deserving person from the community a fully serviced car that is in good working condition. To date, Aardvark Automotive is one of only 68 auto repair shops nationwide to participate in the program.
"We encourage everyone to nominate deserving individuals, who need reliable, comfortable, and safe transportation. We are also advertising our call for nominations and entries on our local CBS affiliate, KFDA, News Channel 10. It has been such a difficult year, that we hope that everyone will take time to nominate someone they know, who is in need this year," Anderson said.
Nominations can be made on Aardvark Automotive's website. To view past winners visit Aardvark Automotive's YouTube channel.
Aardvark Automotive has served the Texas Panhandle including Amarillo, Bushland, Borger, Dalhart, Dumas, Gruver, Hartley, Pampa, Perryton, Stratford, Texhoma, Texline, and Vega, for 40 years. Since 1980, Aardvark Automotive has provided comprehensive auto repair services to car and truck owners throughout the Texas Panhandle.
Aardvark Automotive provides full-service auto repairs including brake service, oil changes, engine performance diagnostics, heating and cooling services, electronic services, pre-purchase inspections, exhaust replacement and repair, steering and suspension work, radiator repairs, emissions checks, and towing services.
For more information about the Wheels to Prosper Program, visit www.wheelstoprosper.org
Visit www.aardvarkautorepair.com or call 806-242-1073.
Aardvark Automotive is located at 5825 Canyon Dr. in Amarillo, near Amarillo College and West Texas A&M University. Aardvark Automotive is a certified Bosch Service Center, has an A+ rating with the Better Business Bureau, and is a member of the Automotive Service Association.
Release ID: 88983964