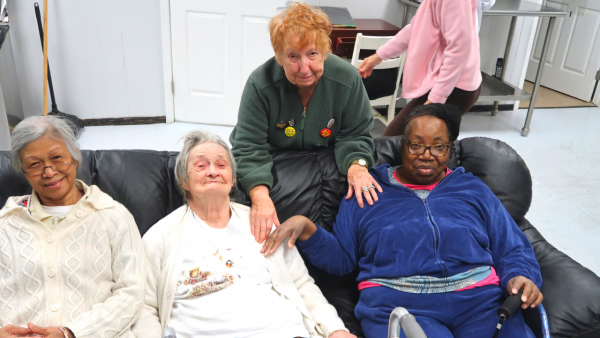 - January 3, 2022 /PressCable/ —
Welcome Friends Adult Medical Day Center (AMDC) is an adult daycare program located in Baltimore County, MD that provides supervised medical care and social activities for local seniors who may have dementia and need a safe place to be while their caretakers are busy during the day.
Not only is Welcome Friends AMDC a solution for elders with medical disabilities who face boredom, but also helps their care providers free up more time and avoid burnout.
According to Welcome Friends AMDC, the typical flow of the day is as follows;
"In the morning, your elderly loved one will be picked up at their residence in one of our shuttle buses and brought to Welcome Friends AMDC. Upon arriving, they'll be greeted with a warm, hearty breakfast, giving them the energy to start their day off on the right foot.
After breakfast, it's time for our activity coordinator to read the daily news headlines so members can stay up to date with current events. Now that they've had enough time to digest their breakfast it'll be time for them to start their morning exercise to improve mobility, strengthen muscles and reduce stiffness from sitting still for too long.
With their bodies warm and loose, the members are now set to start their first large group activity of the day. Usually some sort of game or activity to stimulate cognition and prolong their mental health. The activities coordinator will then break the big group into smaller groups of five for creative arts & crafts where the patients will make memorable souvenirs that can be taken home and posted up to remind them of the good times they had.
Next up is a nutritious, catered lunch to re-energize the patients before they branch off and enjoy free time; which is when they can play small group games, kick back and relax for a TV show/movie in the patient lounge or even take a chaperoned stroll out in the sunlight weather permitting.
Before gathering their belongings to board the bus, patients will be offered a tasty snack to keep the munchies at bay while on the way home. After snacking, they will be assisted to the bathroom and then onto the bus where they will be taken back home to their care provider, where the day starts so they can rest up for another adventurous day tomorrow."
Since 2007, Welcome Friends AMDC has been the one stop shop facility for seniors who require medical supervision and socialization in a safe, clean, social and caring environment to prevent premature institutionalization.
To find out more about the service Welcome Friends AMDC has to offer seniors and indirectly their caretakers, visit https://wfdaycare.com/.
Release ID: 89058621