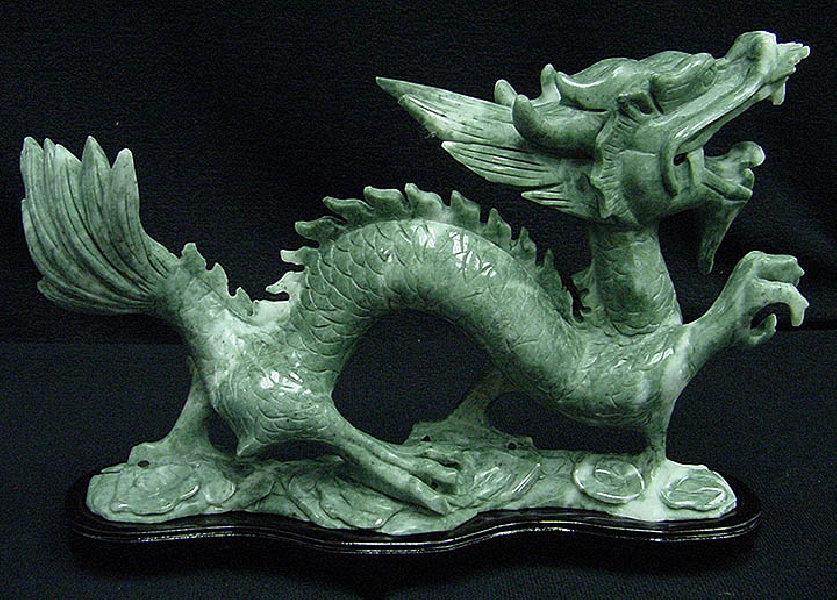 - May 19, 2015 /PressCable/ —
The Chinese introduced the world to silk, porcelain ceramics, and celadon glaze. These innovations are reflected in collectible Chinese antiques such as scroll paintings made of silk and paper, as well as porcelain vases and bowls, which were glazed with the jade-like celadon or painted in intricate cobalt blue or, in the Qing Dynasty, the multicolor schemes of the various "families," such as Famille Rose Chinese porcelain.
But Chinese culture is not just renowned for its inventions—its artistry is also unique. Since ancient times, Chinese craftsmen have mastered the art of carving jade into figurines and landscapes in great detail. This high level of craftsmanship is also evident in the fanciful, extraordinary fine imagery on the Chinese porcelain and cloisonné ceramics of the Ming and Qing Dynasties. Chinese jade carvings continue to be highly coveted among collectors today.
Asian antiques, and Chinese antiques in particular have always been of interest to collectors and investors. Recently, however, there has been a dramatic increase in interest in these rare collectibles
While much of the world is still recovering from an economic crisis, the Chinese in China having become wealthier and very keen to collect, or invest in, fine examples of their own heritage. The result is a growth of new antique auction houses all over China (many of these sell huge numbers of antiques, thousands at each auction, so much more than is normal in Europe or America). But added to this many of the Chinese outside China has become extremely wealthy too and they have added to this thriving demand for the scarcest and most significant Chinese antiques whenever offered worldwide. Record setting prices are being seen at the major auction houses for Chinese antiques.
There has always been and probably always will be, new collectors interested in owning high caliber Japanese and Chinese works of art. Chinese antiques have done particularly well, as there are such limited numbers of rare quality items available and such a very large growing demand.
The Internet too has been partly responsible for creating an even greater interest, introducing new collectors, or investors, from countries such as China, Japan, and India. It is still possible, however, to find good deals and reasonably priced Chinese antiques and other Asian antiques online at the Asian Antique Shop at http://www.asianantiquebargains.com. Visitors will find antiques of all kinds from China, Japan, India, Korea, Mongolia, Tibet and Southeast Asia.
One of the many great features of the Asian Antiques Shop is the immense diversity of antiques and a price range to fit all budgets. Shoppers can find antiques ranging from a few dollars to hundreds of thousands of dollars.
The Asian Antiques Shop features a lot of information about Chinese antiques, their history, their value, and how to get started collecting Chinese antiques. Whether a beginner or a seasoned collector visitors to the site are certain to find useful information.
The site features a diverse selection of antiques including such categories as porcelain, scrolls and wall hangings, swords and armor, chests, cabinets and tables, jade, statues, snuff bottles, robes and textiles, necklaces and pendants, and much, much more. There is something to make any Asian antique enthusiast, collector, or investor happy.
Release ID: 82225