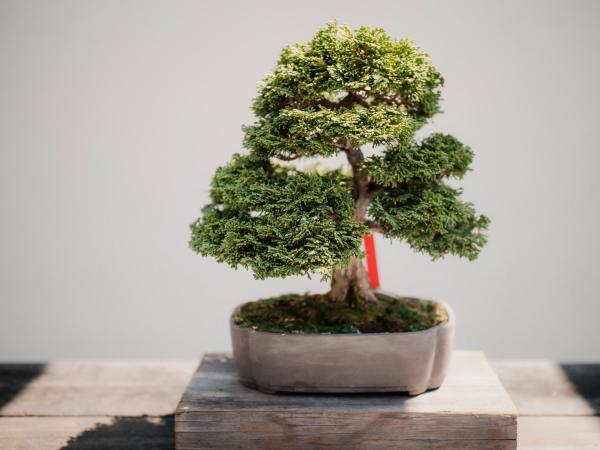 - March 24, 2021 /PressCable/ —
South Korean based company Shin Nong has launched Bonsai Food in addition to its 100% organic fertilizer lineup. It is specially formulated for bonsai trees with its transparent, mineral-rich formulation with no inorganic ingredients that help to promote healthier root systems. Beginner and experienced bonsai tree enthusiasts alike looking for an organic bonsai tree fertilizer free from chemicals can get this in time for spring gardening when they can bring their bonsai trees outside for direct sunlight.
What's better, bonsai tree growers can be assured their trees are receiving a simple organic fertilizer that provides a healthy level of nutrients for the soil. Bonsai enthusiasts can rest assured that bonsai fertilizer is safe for the soil & other plants and is not toxic in higher concentrations.
The team at PRO ORGANIC advises placing the organic bonsai tea bags 5 inches apart around the bonsai tree's trunk every 3-4 months. Because bonsai trees are in small pots and their roots have very little soil to draw nutrients from, fertilizing frequently is required from spring through fall.
It is formulated specifically to boost plant growth and prevent the loss of water and nutrients. It comes in tea bags for convenience when fertilizing around the bonsai tree. Its quality and organic nature allow it to balance all the nutrient needs of bonsai trees. For more information on choosing the right bonsai tree and taking care of a bonsai tree, visit PRO ORGANIC's blog post here.
The company's organic product line has seen major additions leading up to this announcement, staying committed to its mission of producing 100% certified organic products. Many organic fertilizers contain nutrients derived from meat, fish, and bone meals, harvested from slaughterhouses and fisheries.
At a time when gardeners and bonsai enthusiasts alike are looking for new organic fertilizer alternatives, Shin Nong PRO ORGANIC utilizes an innovative formulation process using rice brain and castor oil, along with 17 natural minerals, that make the line of fertilization easily digestible for the plant. The PRO ORGANIC product line includes a foliar spray, organic lawn fertilizer, an organic tree fertilizer, and liquid fertilizer that is made from natural sources as shown here.
As the industry leader in organic plant fertilizers, PRO ORGANIC is a certified organic brand that continues to demonstrate innovation and leadership. Their blog shares more content in a variety of areas that includes spring gardening tips, foliar feeding, and much more. PRO ORGANIC is here to serve as a resource to anyone who wishes to create an organic green oasis in their backyards.
PRO ORGANIC aims to revolutionize the organic plant fertilization industry by integrating the product with organic gardening practices and promoting environmental well-being. PRO ORGANIC's Bonsai food is more than a great fertilizer, it is a part of a bigger cause to battle climate change. Due to a growing population and demand for organic products, demand for organic fertilizers is expected to increase significantly over the next few years based on existing research.
Unlike other organic fertilizer manufacturers, PRO ORGANIC does not follow the same environmentally destructive growing practices that lead to uncontrolled runoff, depleted topsoil, and the dismantling of animal habitats. PRO ORGANIC was designed for eco-conscious gardeners and home gardeners who care about the earth and want to grow their plants organically without harmful chemicals and animal cruelty.
To learn more about PRO ORGANIC by Shin Nong and their upcoming organic product releases, visit their website here.
Release ID: 89002131